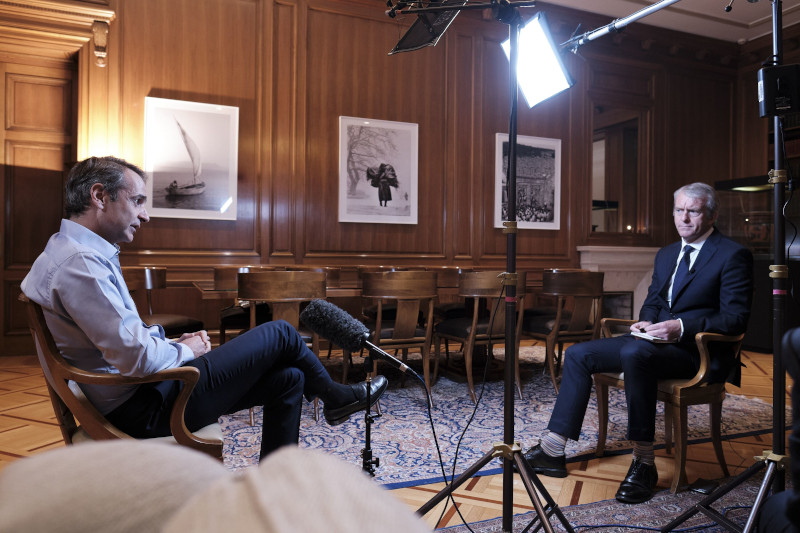 Prime Minister Kyriacos Mitsotakis said he hoped Greek tourism can open for business this summer, amid the coronavirus pandemic, should specific protocols be agreed at the European level.
In an interview with CNN news network, the Greek premier said visitors to the country can be tested before they arrive and continue to be monitored during their summer holidays. In the best case scenario, the tourism sector can open 1 July, Mr. Mitsotakis revealed.
"The tourism experience this summer may be slightly different from what you've had in previous years, with more social distancing, maybe no bars, no tight crowds" the PM admitted, adding that "you can still have a fantastic experience in Greece, provided that the global epidemic is on a downward path".
A key obstacle is the trouble airlines currently face, with major restrictions still in place. Strict protocols are still expected to be in place, even if a formula to allow tourism to recommence is found.
Regarding the contraction of Greek GDP this year, the PM said the consensus is for a 10 percent drop, approximately.
Greece has managed to keep total deaths from Covid-19 at low levels, compared to other countries across Europe and the rest of the world. On Monday, the country's Health Ministry announced 6 newly confirmed coronavirus cases. The total number of people who have contracted the virus in Greece currently stands at 2,632.
The total number of people whose lives the coronavirus has claimed is 146, with an average age of 75. The vast majority of the people that have died faced underlying health problems and/or were over 70 years old.
Meanwhile, the Minister for Tourism, Haris Theoharis, presented a plan for the reopening of the tourism sector. Speaking in parliament, the minister said protocols are being prepared for how hotels, marinas, yachting and transport business will operate. At the same time, a package of economic aid for businesses and workers that won't be employed will be announced.
According to Mr. Theoharis, Athens is also making moves on the diplomatic side to convince governments that Greece will be a safe destination, while a global advertising campaign will also be launched in coming weeks./ibna