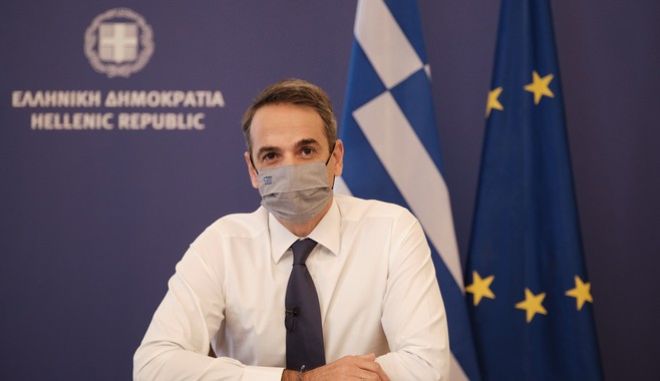 The latest restrictive measures announced by Greek PM Kyriakos Mitsotakis will be coming into force at 06:00 (local time) on Saturday morning and will remain until November 30, in an effort to curb the spread of the coronavirus after a new wave  viciously struck the country, with record numbers of daily cases and deaths recorded.
As announced by Kyriakos Mitsotakis, the country will enter a total lockdown for three weeks, starting Saturday.
The difference between the new restrictive measures and those introduced at the onset of the pandemic back in the spring of 2020 lies in public education, as primary education, primary schools, kindergartens, day-cares, but also all levels of special education will remain open. Lyceums and high schools across the country will be shutting down and be moving all courses online. Wholesale, industries, hotels, supermarkets and pharmacies will also remain open.
As for outdoors movement, this will be allowed exclusively via SMS, according to the standard procedure established in the spring quarantine.
As Kyriakos Mitsotakis announced, the government intends to use the cash of 37 billion to support, as he said, vulnerable social groups.
A new negative case record was announced by the National Public Health Agency on Thursday, as 2,917 new COVID-19 outbreaks and 29 deaths were recorded, marking an all-time-high of daily new cases and deaths, while 187 patients are intubated.
The total number of cases since the eruption of the pandemic amounts to 49,807, while a total of 702 deaths have been recorded. /ibna