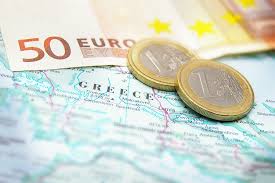 Review Hari Stefanatos
To the reissuing of three-year and five-year bonds proceeds on Thursday the Ministry of Finance. The two versions are addressed in Treasury holders, (banks) who wish to share with the new, longer-term securities.
The aim is that titles will be exchanged to reach 1 billion euros.
This move was announced by the Ministry of Finance and is clearly aimed at reducing the cost of borrowing the greek government and the other to lengthen its duration.
Holders of mature bonds will be able to exchange them for bonds maturing in 2019 and 4.75% coupon bonds, or maturing in 2017 with a 3.375% coupon.