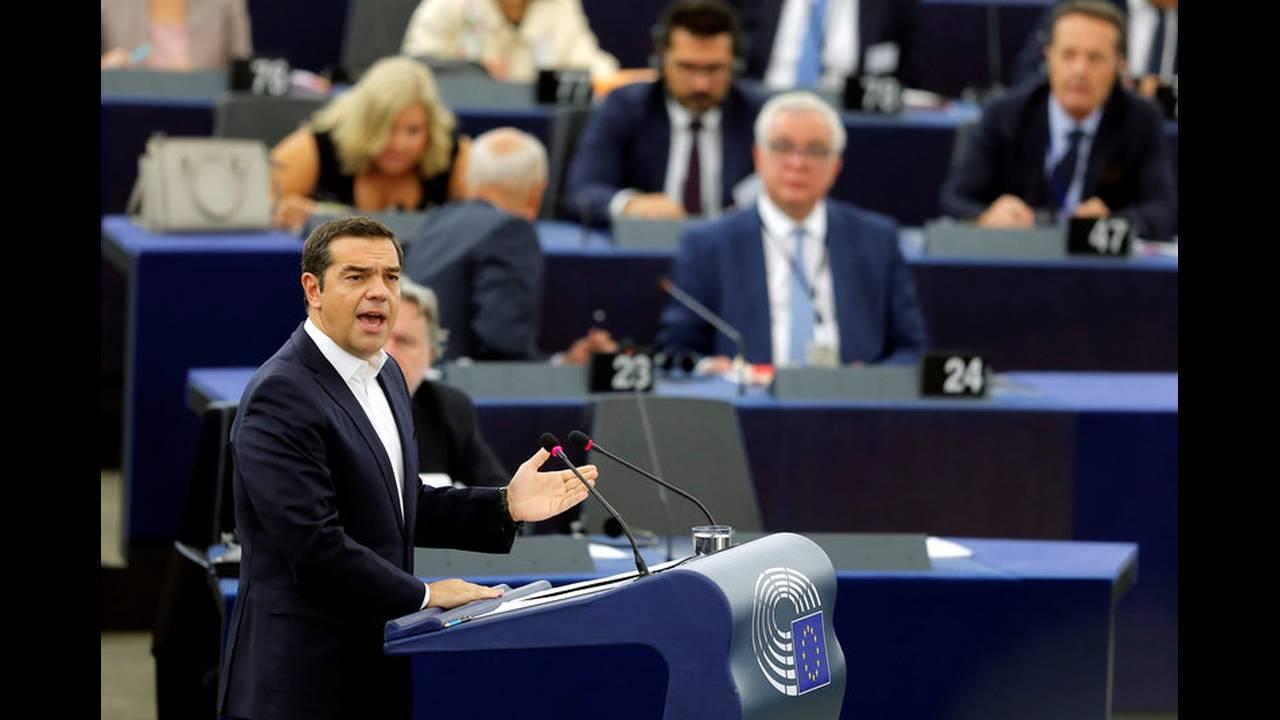 Unanimously, the central committee of SYRIZA approved the call to the left and center-left forces for programmatic convergence in the face of European and local elections. As the national elections are ahead, which according to Alexis Tsipras' goal will take place in October, the "surprise" scenario with early polls in May is not definitively eliminated.
Upon completion of the works of the Central Committee of the party, the processes for the formation of the so-called progressive front, to which the Greek Prime Minister has given great gravity, are officially launched. In order to curb the extreme right and nationalist forces as well as the neo-liberal austerity policies, the Maximus Mansion and SYRIZA are planning the next steps.
Common presence of Tsipras-Bullmann in Athens
Therefore, great importance is attached to the current manifestation of the progressive alliance of democrats and socialists, where the head of Euro-socialists Udo Bullmann and Alexis Tsipras will speak. The German Social Democrat, with his statements to the Athens News Agency, pointed out that the co-operation of progressive forces could be a "ditch for rigorous austerity and extreme right-wing populism."
The panels will also include Vice-President of the European Parliament and SYRIZA MEP, Dimitris Papadimoulis, Potami MEP, Miltos Kyrkos and Democrat Left President, Thanassis Theoharopoulos.
Indeed, according to well-informed sources, a joint declaration of SYRIZA will be signed within the next few days with the collectives and the personalities that have responded to Tsipra's call. A key factor in this is the "Bridge" initiative, announced last week, with more than 100 signatures of people from the center-left area in Greece.
The government is using Barroso to "hurt" New Democracy
All this while in Athens they eye with satisfaction the new exit in the markets with the issuance of a 10-year bond with yields ranging at 3.60%, the lowest level since 2006. This reinforces the Greek prime minister's narrative that the economy can move to positive rate and record growth, with parallel implementation of social measures, such as wage growth and the strengthening of the welfare state, as opposed to austerity.
From its part, New Democracy accuses Alexis Tsipras of distorting its program, noting that "the imminent political change will signal a better time for the country". In fact, they rely on what the former Commission President Manuel Barroso said at the Delphi Forum that "the new government that will emerge must show willingness for further reforms, further privatizations, more investment, and the adoption of measures that are friendly to entrepreneurship". Among other things, he expressed the view that the markets today show much greater confidence in the country's prospect, awaiting a possible victory of Kyriacos Mitsotakis./IBNA