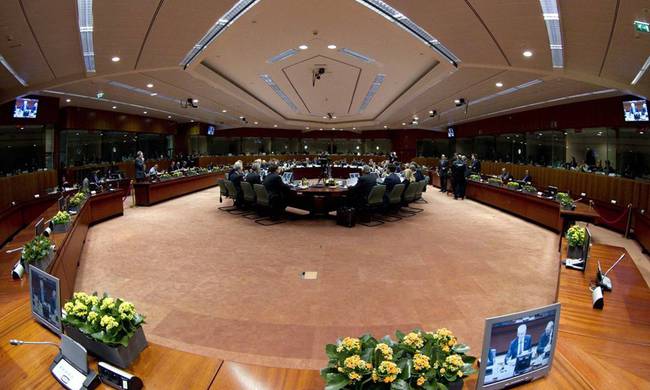 Greece will be the first and main issue will be at the Eurogroup meeting this Monday 19, according to the official agenda that was released. Based on the agenda, "the Eurogroup will briefly assess further progress in the implementation of the remaining third-level prerequisites.
In the previous meeting Eurogroup welcomed the implementation of almost all agreed pre-actions for the third ESM evaluation.
It is also stressed that "the Eurogroup has instructed the Euro Working Group  to verify the full implementation of the pending pre-existing actions on the basis of the evaluation by the European Institutions. After completing the full implementation of the prerequisite actions and with the completion of national procedures (meaning the approval of parliaments where necessary), the ESM Board is expected to approve the disbursement of the fourth tranche under its program".
Despite the pending e-auctions and the issue of Ellinikon on Monday, no surprises are expected. Finance minister Euclid Tsakalotos had contacts yesterday with Rothschild in Paris, while today he will meet with investors and banks in London. On Monday, he will be in the Eurogroup with the aim of smoothly completing the procedures for the disbursement of the first installment of the tranche of EUR 5.7 billion.
Of this money, EUR 3.3 billion will be earmarked to cover the country's borrowing needs for February-June 2018, EUR 1.9 billion for the creation of a cash buffer and EUR 0.5 billion for the repayment of overdue public debts to individuals.
The remaining EUR 1 billion of the EUR 6.7 billion of the total tranche is also scheduled to be disbursed in the near future but will be approved in April or May if the state first clears obligations totaling EUR 1 billion and if it is found that the e-voting system is working seamlessly./IBNA