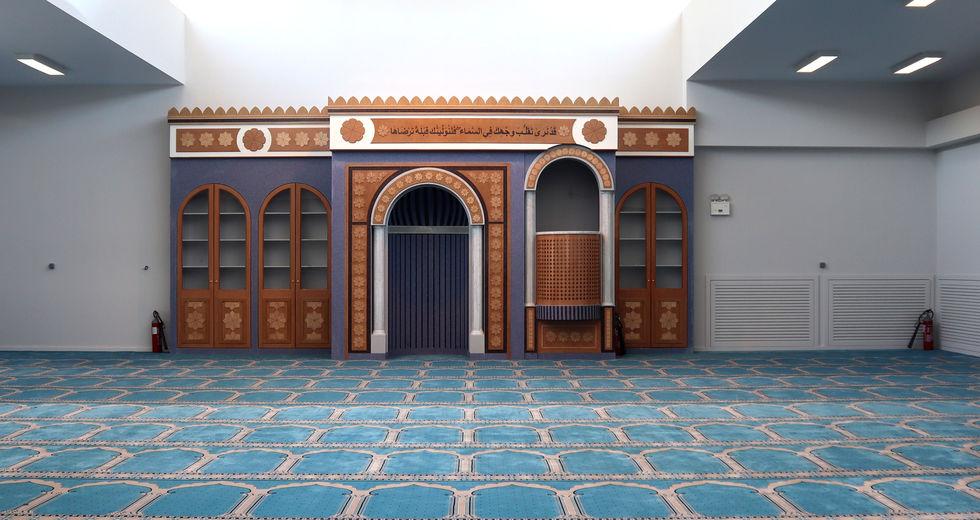 The Greek Ministry of Education and Religions in a statement states that the Athens Mosque has been operating since yesterday "in accordance with the measures in force for all places of worship, as stated in the Joint Ministerial Decision, "Rules for keeping social distancing and other protection measures in total of the country, to limit the spread of coronavirus COVID-19".
It is noted that five prayers will be performed in the mosque and that all actions regarding security, cleanliness, security and other services have been completed.
The inauguration will take place at the earliest possible date.
Each prayer will be performed in the presence of 9 people due to the pandemic.
The first imam of the mosque is 49-year-old Moroccan Mohammed Zaki.
"A long effort by successive governments since 2006, when Law 3512 was passed, until today, has been completed. Greece sends a clear message inside and outside the country. It is a message of democracy, religious freedom and respect. But it is also a message of respect for the legality and respect of the culture of our place", said to Kathimerini the General Secretary of Religions, Giorgos Kalantzis.
Following a decision by Parliament in August 2016, a consortium of four Greek construction companies undertook the construction of the mosque on an old abandoned Navy base in Votanikos.
The 850 square meter mosque with a capacity of 350 people does not have a minaret. The space contains a playground and a fountain, while the project budget was 887,000 euro. The administration of the mosque will be handed over to the "Steering Committee of the Islamic Mosque of Athens".
The Board of Directors consists of a representative of the Ministry of Education, a representative of the Ministry of Finance, two representatives of the Municipality of Athens, a lawyer from the Supreme Court specializing in Public Law and two representatives of Muslims legally living in Attica./ibna