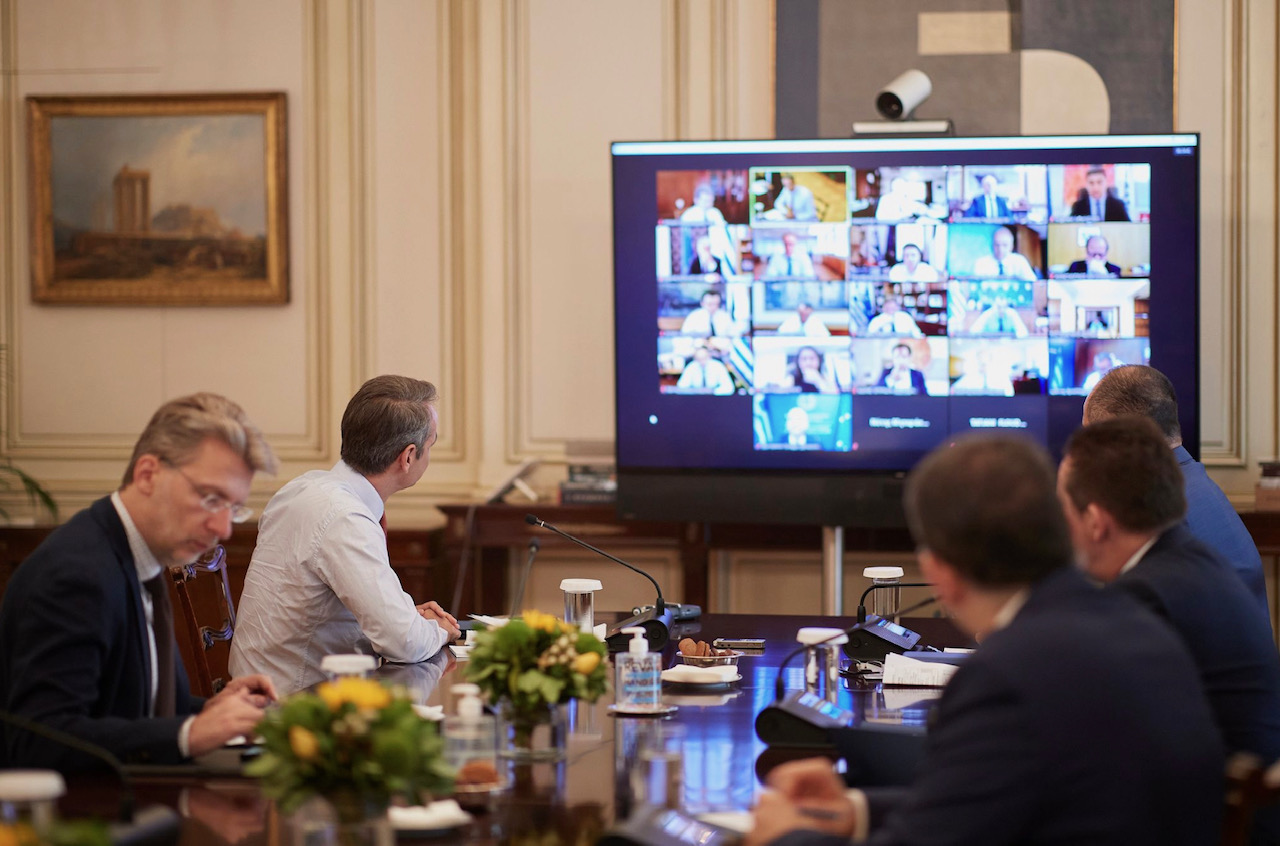 The Cabinet convened on Tuesday under the chairmanship of Greek Prime Minister Kyriakos Mitsotakis, where, taking a brief institutional account of about a year after his party's election victory, he noted, "rarely have so much been done in such a short time, especially if one takes into account the fact that we have faced very big economic, geopolitical and health challenges".
"I believe that this institutional order, democratic and institutional normality, is perhaps the strongest response to those who have tried to set up an unprecedented attempt to manipulate the institutions. Our Republic is strong, our Republic works. The separation of powers is an inviolable rule", he stressed.
Referring to the start of the tourist season, he said: "I would like to thank again all the co-responsible Ministers who worked together to bring this organized visitors reception plan to our country, without compromising on security and public health. We know that the bar has been set too low; it will be a very difficult tourist season; we will do our best".
The Prime Minister said that the government is ready to make additional interventions to support employment. "We are monitoring very closely what is happening, especially in the labor market, and together with the relevant Ministries, primarily the Ministry of Finance and the Ministry of Labor, we are always ready – if necessary – to make additional interventions to support the business world, something which has been our first inviolable priority since the beginning of the crisis", Kyriakos Mitsotakis underlined./ibna
Photo: Dimitris Papamitsos