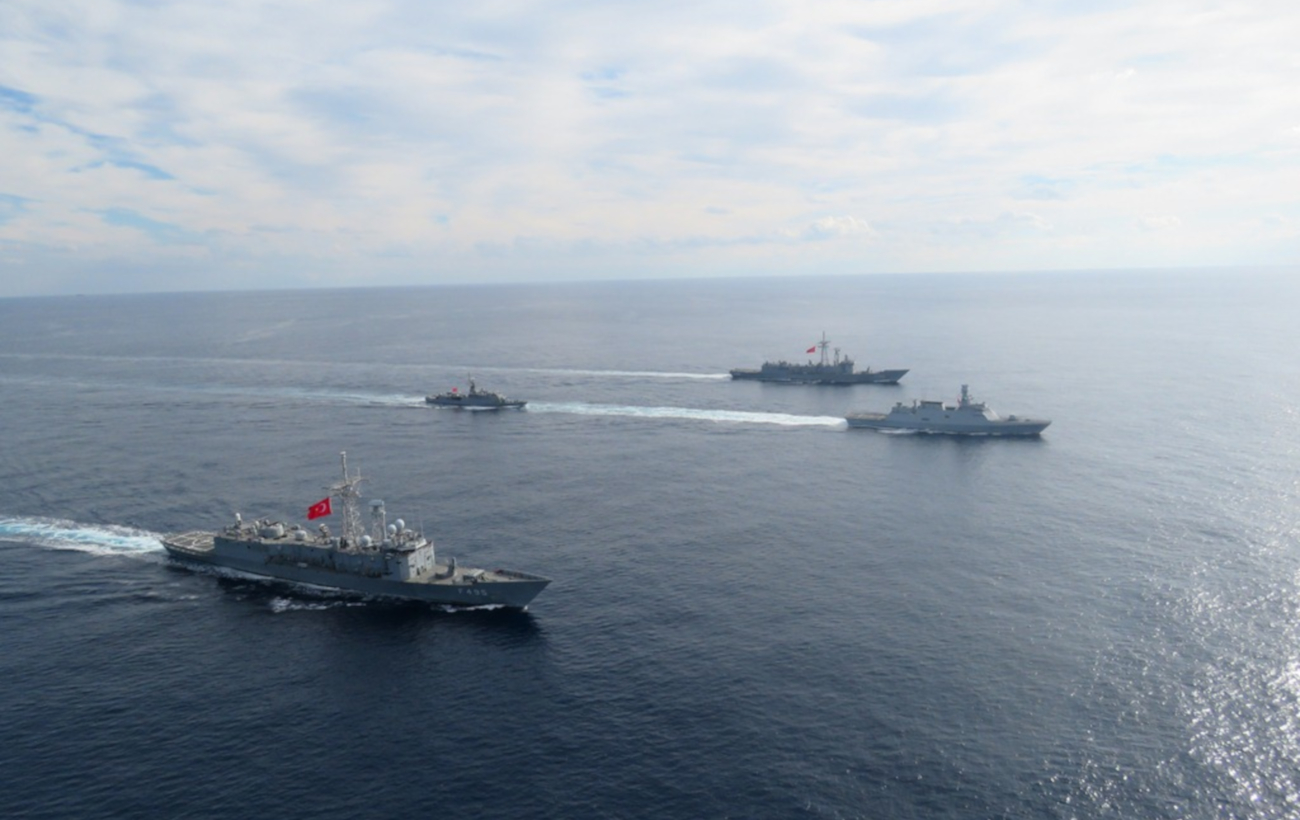 An alarm was sounded in the Aegean after a NAVTEX was declared, announcing that seismic research activities would be carried out by a Turkish research vessel from July 21st to August 2nd in the maritime area extending about 200 nm east of Crete and about 180 nm south of Kastelorizo, an area for which the Greek Foreign Ministry has not yet decided whether it belongs to the Greek continental shelf, according to verified information by IBNA.
Meanwhile, 17 Turkish warships are heading from Izmir to the NAVTEX-occupied area, while another 10 Turkish warships from Antalya are heading in the same direction.
These moves alarmed the Greek Ministry of Defense and the Ministry of Foreign Affairs, which were put on alert.
Greek Prime Minister Kyriakos Mitsotakis raised the issue of these moves, but also of the NAVTEX, during his meeting with German Foreign Minister Heiko Maas. "Once again, Turkey is adding yet another link to the chain of attacks against Greece, against Cyprus, and finally towards the European Union as a whole", stressing that Greece was following all developments with confidence, certainty and absolute readiness. The Greek Prime Minister noted that "the questioning of the sovereign rights of Greece and Cyprus constitutes a questioning of the sovereign rights of Europe in the end".
Concluding his statements to Heiko Maas, he stressed that "we are looking forward to the support of our allies, but you should also know that, if Turkey continues to move in this direction, the imposition of sanctions by the European Union against Turkey will be the only way forward. It is up to Turkey to choose what relationship it wants to have with Greece, with Cyprus, with Europe. But I think, at the moment, the country seems to be choosing the wrong path".
The latest developments were the epicenter of the extraordinary meeting held under  SYRIZA – Progressive Alliance chairman Alexis Tsipras with the head of the Parliamentary Group for National Defense, Thodoris Dritsas, former Minister of National Defense Evaggelos Apostolakis, former Chief of Staff , Brigadier General Christos Christodoulou, former Chief of General Staff, Lieutenant General Georgios Kampas and his diplomatic adviser, Vangelis Kalpadakis.
According to SYRIZA sources, the meeting tapped into "the ongoing escalation of the Turkish provocations, both before and immediately after the Summit, where sanctions against Turkey ended up not being discussed, as well as the NAVTEX issued today by Turkey in order for the Uruc Reis drillship to conduct explorations within the Greek continental shelf".
"After the complete diplomatic failure at the Summit, in case of an attempt for explorations to be conducted within the Greek continental shelf, I expect from the government to at least do nothing less than what we did in October 2018", Alexis Tsipras stressed during the meeting, according to the same sources. /ibna