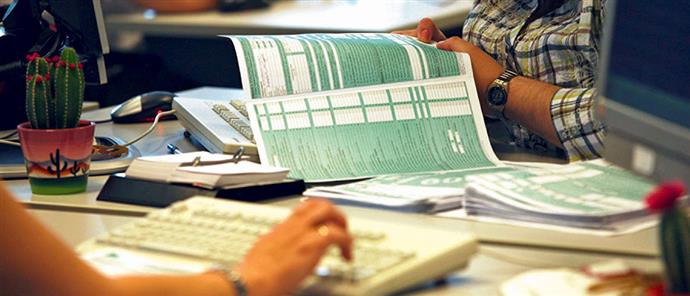 Athens, February 26, 2015/ Independent Balkan News Agency
By Spiros Sideris
At 443 million euros, against a target of EUR 1.366 billion was formed in January the primary surplus, according to the final execution data of the state budget.
The main cause of the deviation from the target, is the shortfall in revenue. Net income amounted to EUR 3.682 billion lagging by EUR 935 million or 20.3% compared to the target.
The total tax revenue amounted to EUR 3.381 billion, down by EUR 1.054 billion or 23.8% of the target. The shortfall, according to the Finance Ministry, is due to:
1. Indirect taxes which in the period of January 2015 amounted to EUR 1.251 billion, deviating from the target by EUR 712 million or 36.3%.
Specifically, the following taxes undershot the target:
– The personal income tax by EUR 386 million or 49%, b. Special categories taxes by EUR 86 million or 43.6%, c. Direct WTO taxes by EUR 173 million or 41.4%.
2. Indirect taxes, which amounted to EUR 2,130 billion, down by EUR 342 million or 13.8% of the target.
– The VAT was off by EUR 293 million or -20.4% from the target.
– The excise duty of energy products increased by EUR 8 million or 2.2% against the target, as well as the vehicle registration fee by EUR 33 million. .
The revenue returns in January amounted to EUR 356 million, up by EUR 80 million against the target, while the PIP revenues amounted to EUR 193 million, 113 million more than the initial target.
Costs were also reduced, amounting to EUR 3.315 billion, 16 million less than the target, mainly, according to the Ministry of Finance, due to a reduction in primary expenditure and cash expenditure for armament programs, and despite having paid EUR 8 million for election costs and EUR 33 million for agricultural subsidies.
Expenditures for Public Investment (PIP) amounted to EUR 141 million, increased by EUR 81 million over the target and lower by 166 million year on year.