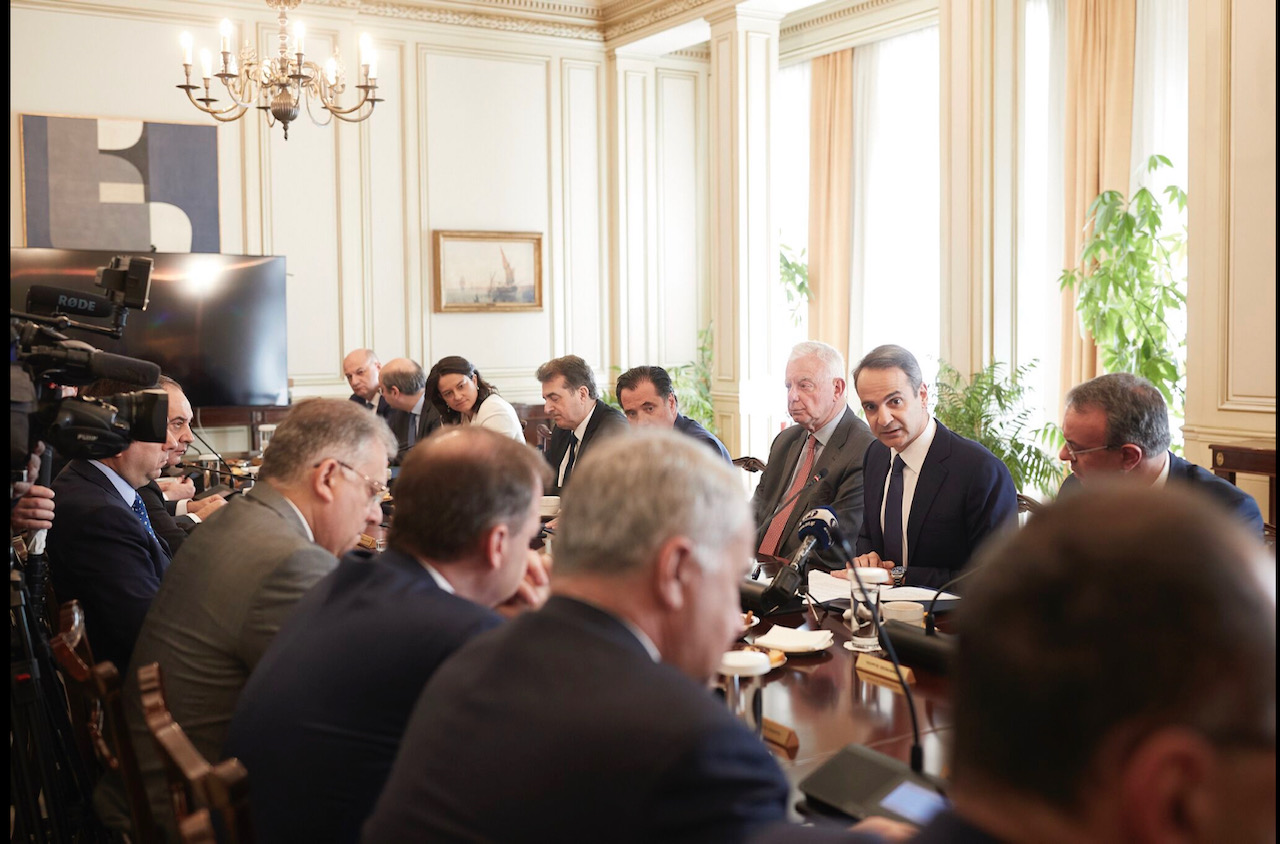 The health of three coronavirus (Covid-19) patients being treated in Athens and Thessaloniki remains in a stable condition.
The schools of the two patients' children in the two cities will be closed for 14 days as a precaution against the further spread of the virus. Moreover, Piraeus Bank announced it has also taken precautionary measures against the coronavirus, as one of the patients is an employee of the banking group.
The bank asked all staff who worked on the same floor as the infected employee to work from home for the next 14 days. People who had come into contact with the third patient are also being tracked by authorities, so that they could be provided with health advice.
The Health Ministry and the government urged anyone with coronavirus symptoms (fever, breathing difficulty, coughing) to self-isolate and avoid crowded places. Health Minister Vasilis Kikilias met with pharmaceutical representatives to make sure the market faces no drug shortages. So far, officials suggest pharmacies and hospitals will be adequately stocked with medicines, as no disruption is foreseen.
Kikilias also announced that carnival festival events across Greece will be cancelled, as a precautionary measure. "We have decided to cancel all events for the carnival across Greece, as other European countries have also done", he said.
The minister also told reporters at a press conference that it is very important to control the people close to the patients, while those who believe they may have come into contact with them must be on alert and contact a doctor in case they show any symptoms.
Moreover, Athens signaled it is set to tighten border controls to prevent the spread of Covid-19, focusing on island routes used by migrants to enter the country, Prime Minister Kyriakos Mitsotakis said on Thursday. Mitsotakis said he had invoked a European Union directive allowing member states to elevate border security if public health was at risk.
Meanwhile, the number of regular seasonal flu deaths in Greece since last October has risen to 77, according to the National Health Organization (EODY), which on Thursday reported that 17 people had died from complications from the flu over the past week. A total of 227 serious cases of the flu have been reported in Greece, 206 of whom have been treated in intensive care units./ibna