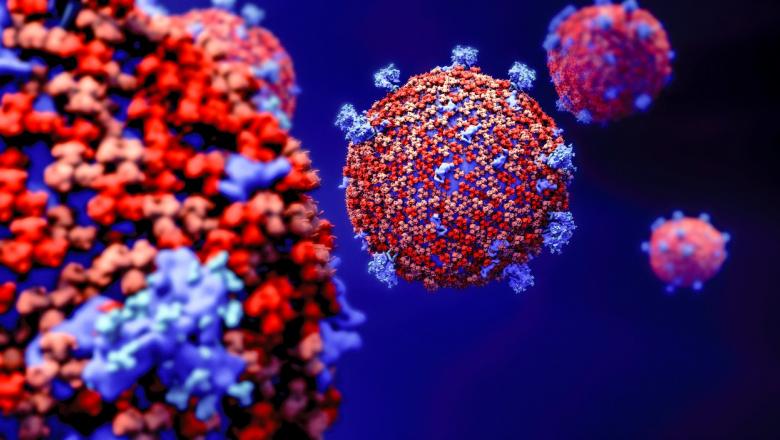 Greece's Health Ministry announced 71 newly confirmed coronavirus (COVID-19) cases in Greece on Monday, bringing the total number of people who have contracted the virus to 695.
Coronavirus deaths reached 17, with an average age of victims at 76 and most being male. The vast majority of the deceased faced underlying health problems, a ministry spokesman said.
A total of 114 patients are currently hospitalized with COVID-19, with 35 now in intensive care. Twenty nine patients have been discharged from hospital to date. Testing for COVID-19 is still being carried out in Greece as the country continues to reinforce its national health system and increase capacity for tests.
Most COVID-19 patients are located in the city of Athens, however, there are cases in 28 regions all over the country, with an estimated 8,000 to 10,000 people having contracted the virus.
The ministry added that even though there is very little available data about the coronavirus worldwide at the moment, the lockdown measures which came into force nationwide on Monday were deemed absolutely necessary, as over 50% of the population would have contracted the virus without them, according to estimates.
In a tweet, Prime Minister Kyriacos Mitsotakis urged citizens to stay home: "[…] Let's make every home a fortress of life and keep our doors closed to the coronavirus. We stay healthy, we stay safe, we stay at home…" The PM will chair a cabinet meeting via teleconference on Tuesday.
On his part, Health Minister Vasilis Kikilias said the government has managed to increase the number of Intensive Care Units available to the National Health System and action is being taken to see the number of IC beds rise further in coming weeks.
Entire hospitals are being reorganized to increase capacity to treat coronavirus cases, as infections are expected to rise further in coming days. About 5,000 medical professionals have voluntarily come forward to join the National Health System cope with the crisis, while private clinics will also be used to admit patients in need of intensive care. The ministry has also moved to hire over 2,100 doctors and nurses to tackle the emergency health crisis.
Finally, Deputy Civil Protection Minister Nikos Hardalias officially confirmed a ban on flights to and from the UK and Turkey. He added that the first day of the lockdown had been largely successful and that authorities are working to further improve the measure's effectiveness./ibna