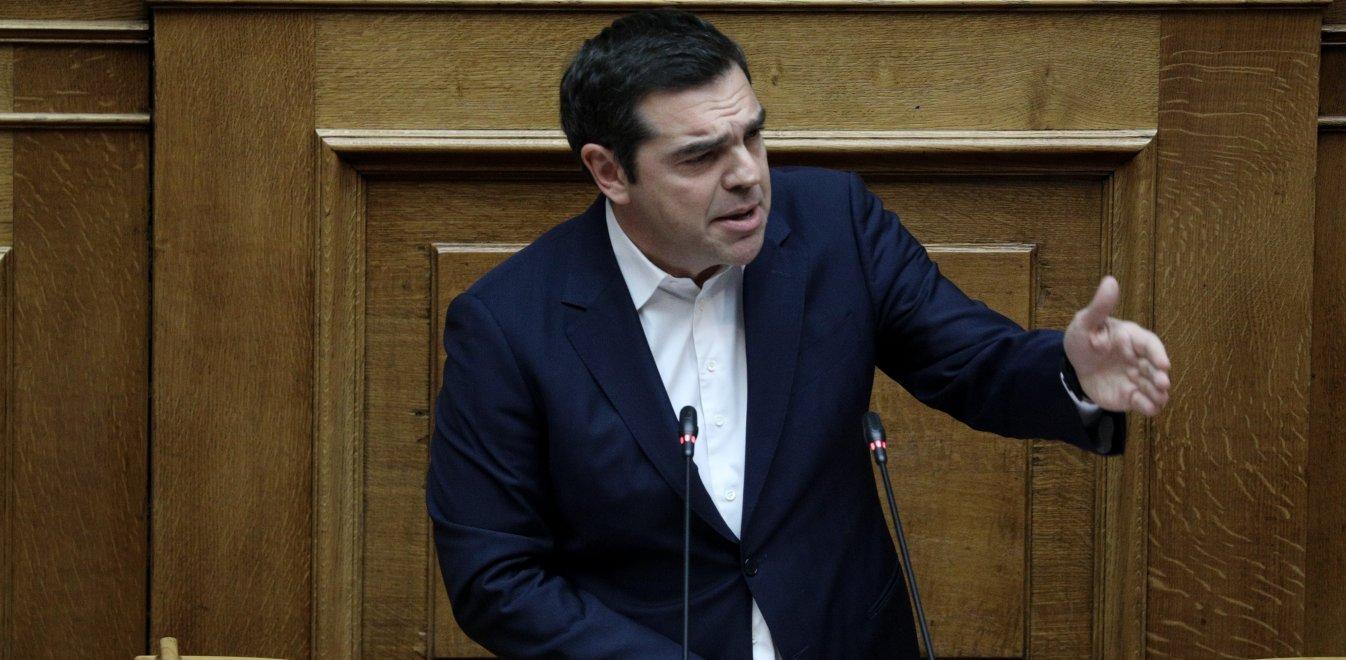 SYRIZA is calling for a bold, forward-looking liquidity program as Alexis Tsipras stressed today, taking the floor at the empty Parliament in Athens due to coronavirus.
The main opposition party has made it clear since the beginning of the crisis that it will contribute constructively to targeted proposals and will support the scientific community's proposals for measures to reduce the spread of the epidemic. At the same time, however, it will not back down from criticizing the Government's bad choices, especially when it comes to measures in the economy and labor, which SYRIZA describes as inadequate.
In this context, according to well-informed sources, the party leader has asked his financial staff to draw up a concrete plan of intervention to support the economy, the business and labor sector. The main aspects of this plan, which exceeds € 30 billion, will be presented in the coming days, possibly tomorrow, by former ministers and current Heads of Departments in SYRIZA, namely Euclid Tsakalotos, Efi Achtsioglou and Nikos Pappas.
The basic principle of the plan is to provide liquidity, with "hot" money rather than lending, with specific guaranteeing agents and financial tools. The focus is on businesses and workers, as well as on providing support to the National Employment Agency (OAED) to tackle contain unemployment rates which are expected to rise sharply after the crisis. The purpose of the project is to provide support that will extend beyond three months.
At the same time, Alexis Tsipras reiterated today the need to suspend primary residence auctions at least until the end of the year. It is also noted that SYRIZA welcomes the Greek Government's position in favor of the Eurobond issuance; "thankfully you are on the right side of the debate in Europe", the main opposition leader told the Prime Minister.
"Let us use the crisis as an opportunity to do what we need to do in a timely manner to reduce the costs that will occur tomorrow", he stressed, noting that Greece should join the rest of the European countries to claim"the prospect of a Europe United in solidarity", emphasizing that: "Until then, spend some money". /ibna