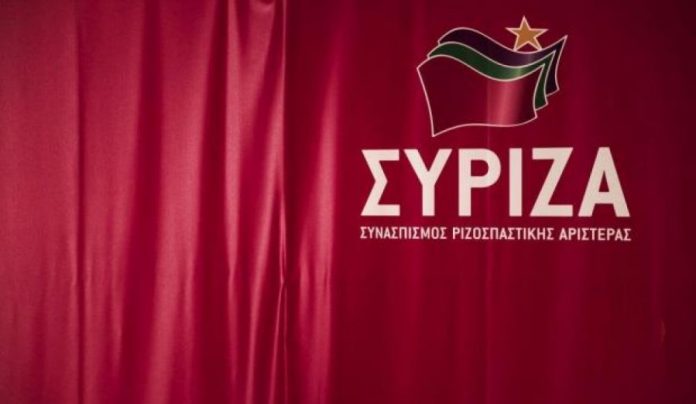 The SYRIZA – Progressive Alliance Political Council was called into session today to discuss the preparation of the Central Reconstruction Committee (CRC) to meet on Saturday, June 27, as well as to debate over the current political developments.
In relation to the first issue, the PC decided to propose to the CRC the addition to the party's name of the term "Progressive Alliance". At the CRC's next meeting at the end of August, a date will be set for the conference and a Conference Organizing Committee will be elected. The PC is prepping up for the full resumption of the conference procedures, the registration of new members and the organization of events and tours across the country.
On the front of political developments, it was a well known fact that the government's reluctance to take front-loading stimulus measures was already reflected in the economy. The Greek economy has been on a recession since the fall of 2019, long before the arrival of the coronavirus pandemic, and the government's policy is exacerbating the situation and cultivating the conditions for a recession. This is already evident in a number of critical sectors, such as tourism, catering, retail and the primary sector.
In the face of the current economic crisis, the New Democracy government chooses to disorient through distraction and scandals.
The party of bankruptcy, opacity, incestuous relations with businessmen and parastatals, is attempting to distort the facts, in order to disorient the citizens from the grave social and economic problems it is creating with its policy, but also the dead-end it has fallen upon with the fiasco of the preliminary committee.
In this effort, the Mitsotakis government does not hesitate to use para-state methods, as it did recently with the publication and use of material from an illegal interception of private conversations.
SYRIZA is proud of its government work and the Greek people know how important this was for the country's liberation from the memoranda and the exit from the ten-year crisis. During its governance, there were obviously mistakes and omissions that were included in the Central Committee Report, in stark contrast to the arrogance of the old political system that led the country to the brink of bankruptcy but never took the slightest political responsibility for it. The experience from the achievements but also the failures of the SYRIZA government constitutes valuable legacy for the future.
What distinguishes the Left are its principles and values. Honesty and morality. Selflessness and solidarity. The moral advantage of the Left is obviously valid. Only this does not necessarily accompany anyone who declares himself a leftist, as a seal of donation. It is supported and highlighted at every moment and in every act. /ibna