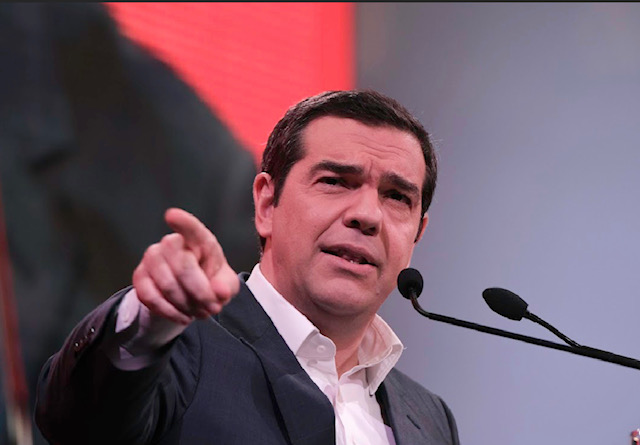 This weekend turned into a politics, lies and video contest between the main opposition party of SYRIZA and the ruling party of New Democracy.
In the context of the pre-Conference gatherings and the party's enlargement, Alexis Tsipras addressed on Saturday night the members and friends of SYRIZA from the packed Tae Kwon Do's indoor gym in Athens. The main motto of the rally was "The fraud that were the excellent is revealed".
The event opened with seven videos depicting with special emphasis the failure of New Democracy to live up to its campaign promises, while also revealing its lies, ambiguities, and failures in the government policy via seven themes referring to corruption, labor, foreign policy, social welfare, citizen security, youth and the refugee-migration issue.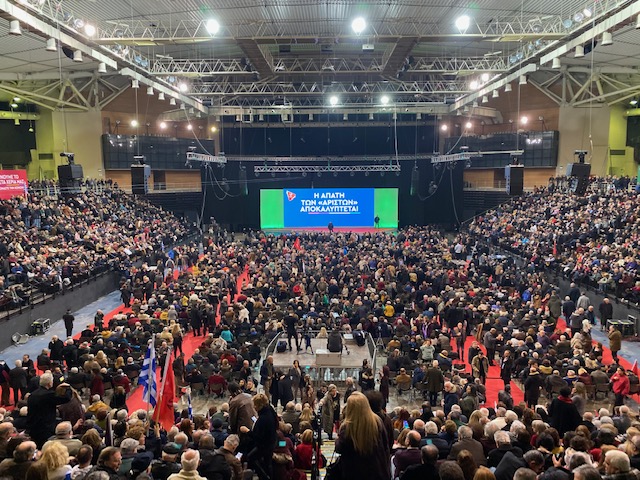 To-the-point and inspired, humorous -unusual for SYRIZA- and through visual argumentation of the Mitsotakis administration's speeches and works by projecting statements of the Prime Minister and his Ministers, the short videos turned heads, showing the kind of opposition the main opposition party will be following.
In his speech Alexis Tsipras clearly demanded that the introversion recorded within the party be overcome, noting that "it is not enough to be angry, it is not enough to complain", calling on SYRIZA members and adherents to a political and social counterattack. "Let us fight back against any non-populist and unjust measures in the workplaces, in the places where young people study; let us fight back against the lies", the former Prime Minister stressed.
An immediate reaction was recorded by New Democracy following Alexis Tsipras's speech, as it responded to the SYRIZA videos with yet another video about the first 7 months of Alexis Tsipras' governance.
"Since Alexis Tsipras is out there obsessively looking for the "fraud" that was the seven-month administration, we will refresh his memory: January-July 2015″,  the New Democracy video notes, featuring incidents from that period.
New Democracy concluded by urging citizens to visit metonkyriako.gr to become informed on the party's work. /ibna
Photos: Andrea Bonetti / Spiros Sideris