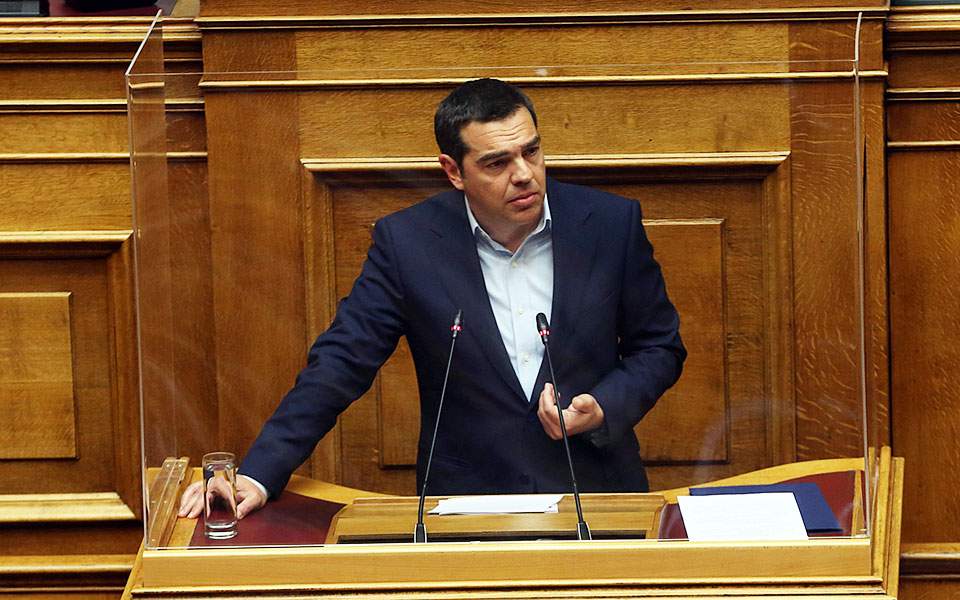 The main opposition SYRIZA party has begun to escalate its criticism of the Mitsotakis administration, following the gradual lifting of a nationwide lockdown aimed at tackling coronavirus.
In recent weeks, the leftist party has changed its strategy, analysts point out. A consensual stance and tolerance of the government's response to the coronavirus pandemic appears to be over, as epidemiological data consistently prove the pandemic is in decline in the country.
Most recently, SYRIZA has been focusing its criticism on issues relating to transparency, the handling of the health crisis, the functioning of parliament, as well as the government's economic policy.
It has also asked questions about the reopening schools – which SYRIZA sees as an unnecessary risk – and a decision to make mask use mandatory in many cases, despite the Health Ministry previously saying it could potentially pose risks.
The main opposition's attack against Kyriacos Mitsotakis and his administration is, according to analysts, a "security policy" ahead of a possible surprise general election.
SYRIZA party leader Alexis Tsipras believes the government's economic policy will result in a deep recession, increased unemployment, business closures and ultimately an election under the simple proportionality electoral system. Such an election should be "an opportunity for a different, progressive government", according to Alexis Tsipras.
The former PM has also put forth proposals for a new, progressive economic policy that responds to the coronavirus health crisis and aimed at tackling a deep economic crisis lying ahead, due to the fallout from coronavirus.
Last week, the SYRIZA Political Council decided to come up with plan for a social and economic revival, which would form the basis of a future progressive government. This will include targeted interventions to safeguard jobs, wages, households and the real economy./ibna