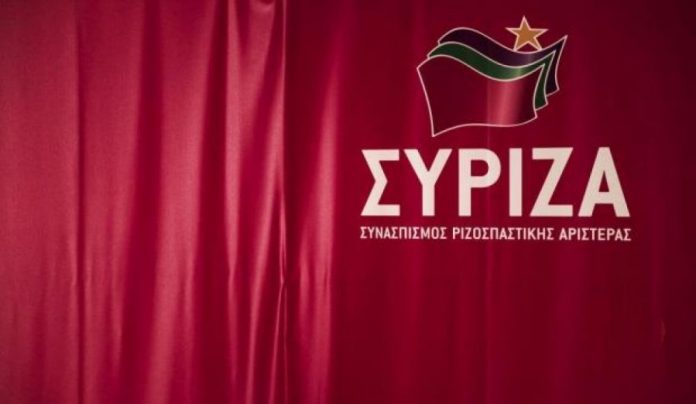 The Vice President of the European Parliament and Head of the SYRIZA European Parliamentary Group Dimitris Papadimoulis sent letters on behalf of the EP Group to the Heads of the Left, Socialist, Greens and Renew Europe political groups regarding the crisis at the Greek-Turkish border and the infringement of the EU-Turkey Joint Declaration at the responsibility of Erdogan.
Specifically, in the relevant letters sent by Dimitris Papadimoulis in his capacity as head of the SYRIZA EP Group to Martin Schirdewan and Manon Aubry (Left EP Group), Irratxe Garcia-Perez (Socialists), Ska Keller and Philippe Lamberts (Greens) and Dacian Ciolos (Renew Europe), he calls for support towards the proposal of the Left European Parliamentary Group for the issue of the Greek-Turkish border crisis and the EU responsibilities to be immediately discussed during the next meeting of the European Parliament's next plenary session in Strasbourg scheduled for 9 – 12 March 2020.
The proposal for the issue to be included on the Agenda of the plenary sessions entitled "The refugee/migration crisis in the Greek-Turkish borders and the EU responsibility (with a resolution)" also provides for a debate and a voting by the European Parliament, with the participation of the Council and the Commission.
Similar initiatives to inform and report on what has been happening in recent hours under Erdogan's responsibility at the Greek-Turkish border have also been carried out by SYRIZA MEP Kostas Arvanitis, in his capacity as member of the Committee on Civil Liberties, Justice and Home Affairs (LIBE).
The full statement:
"Dear Presidents and Co-Chairs of the S&D, Greens/EFA and Renew Europe political groups,
The GUE/NGL European Left Group will be formally requesting a debate in plenary entitled 'Statement by the Commission and the Council: 'The refugee/migration crisis in the Greek-Turkish borders and the EU responsibility (with a resolution)'.
Our GUE / NGL Group will submit this request at the next CoP Chairperson's Meeting, and for this extremely important issue for the EU your support is needed.
Following Erdogan's recent decision to allow refugees and immigrants to cross the Turkish border into Greece and the EU, just today there are approximately 10,000 people trying to cross the border.
The situation is critical and requires the EU's immediate response. Greece faced a similar situation again with almost no help back in 2015-2016.
It is clear that Greece cannot face this dangerous situation alone, which poses immediate challenges to the European policy on the refugee and migration issue, but also to regional stability and peace. In addition, the effects of far-right populism, xenophobia and racism could be amplified, with serious political implications for European societies. The EU needs to show commitment, solidarity and humanity during these critical times.
I hope you agree with this request and support it at the CoP Chair Meeting.
Thank you for your cooperation". /ibna