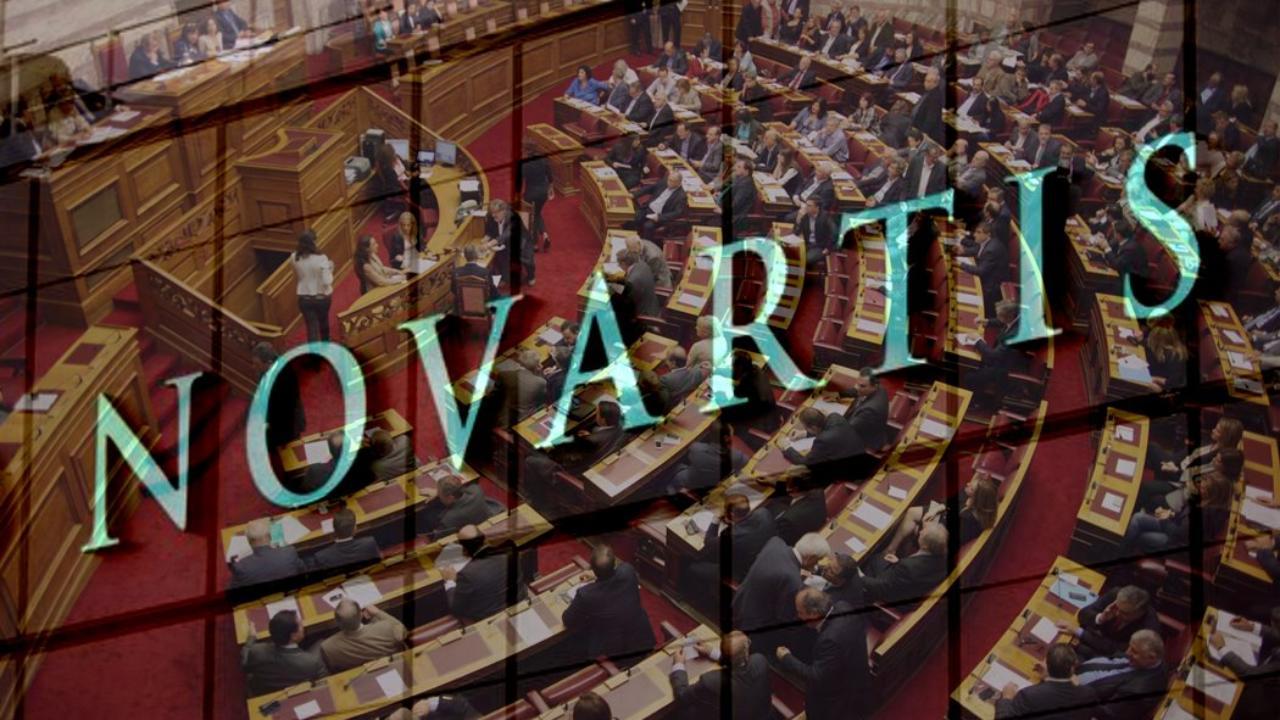 Order for forcible bringing to the Novartis committee
Protected witnesses who had alleged, among other things, the involvement of political figures, including New Democracy and PASOK Ministers in the Novartis scandal, have been summoned to testify before the preliminary committee investigating the collusion allegations in the Novartis case.
The proposal by the chairman of the committee, in which the New Democracy holds the majority, for the testimonials of protected witnesses without concealing their features was supported by KINAL, KKE and the Greek Solution, with SYRIZA speaking of illegal practices. It should be noted that there was a proposal regarding a process of testifying before the prosecutors with distorted voice and covered features, but the majority of the committee rejected it.
At noon, one of the witnesses who did not appear at the call for examination by the committee's delegation to the Athens Police Directorate General, was summoned violently. These developments triggered a fierce reaction by SYRIZA.
"We are not talking here simply about the powers of the executive, but about the complete dismantling of both the rule of law and the international legal framework for the protection and rights of protected witnesses", Alexis Tsipras said in his speech. The former prime minister spoke of "a blatant breach of the distinct and constitutionally established boundaries between executive, legislative and judicial powers".
The SYRIZA leader accused Prime Minister Kyriakos Mitsotakis of being responsible for and commissioning a "crude and unprecedented for a European country violation of the international legal framework, only to appease the former Prime Minister Mr. Samaras, who has been threatening with an intra-party rupture for some time now".
He also targeted the President of the House of Representatives, while announcing interventions by SYRIZA to the European Parliament, the EU institutions, the European Court of Human Rights, but "most importantly to the Greek people", to condemn the "institutional diversion". Party MP Stelios Kouloglou had recently raised the issue to the European Parliament.
"We will not let Mr. Mitsotakis, for Mr. Samaras' sake, to lead Greece towards the more authoritarian practices of their like-minded Mr. Orban", Alexis Tsipras emphasized, concluding: "Greece has been and will remain a European rule of law, a country of justice".
As SYRIZA complains, this anti-institutional practice is designed to intimidate witnesses and anyone in the future who wishes to report a scandal, with the purpose of concealing the Novartis scandal in the long-term. "Members of the Pre-Criminal Procedure who continue to operate with out-of-the-box approaches may have criminal responsibilities that will not be overlooked", a SYRIZA spokesman noted. /ibna