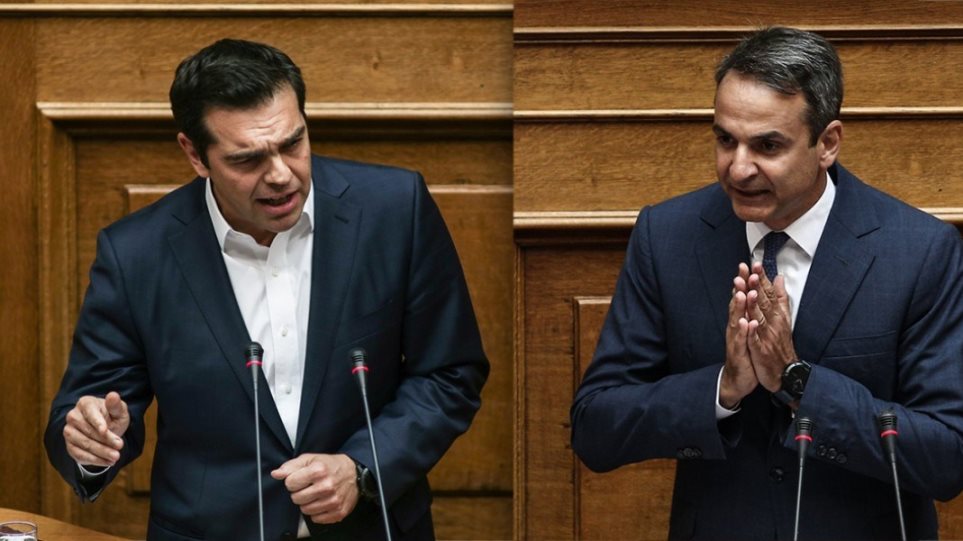 SYRIZA President Alexis Tsipras sharply criticized the Mitsotakis government, following the publication of the European Commission's spring forecasts for the economies of EU countries, according to which Greece is expected to be hit hard by the pandemic.
Alexis Tsipras took to Facebook and noted:
"Today, the Commission reaffirmed what we have been pointing out since the very beginning: That Greece, due to the choices of the Mitsotakis government, will unfortunately be crowned the European champion in recession and redundancies.
The irresponsibility shown by the government, which is not even able to make a serious prediction for this year's recession, is obvious.
Even worse, the strategy of insufficient support for employees and businesses lies not on the incompetence of the Ministers of Mr. Mitsotakis, but is rather a result of his personal choices. Because, though it sounds cynical, it was in fact his conscious choice to treat the pandemic as an opportunity for a new round of economic restructuring.
In order for the labor market and wages to be swept off their feet, so that thousands of small and medium-sized businesses, which just until yesterday were praised but today are described as "zombies" by his Ministers, will be forced to shut down.
And, in the end, to have only the strong ones and the fittest ones survive, be funded and developed, occupying the space of the small and medium ones that will be out of the market, while offering starvation wages to the workers.
This is Mitsotakis' plan. Instead of standing still, we stand by the elite…"
Petsas claps back
Government Spokesman Stelios Petsas responded to the leader of the Main Opposition with an announcement.
"The government's priority has and always will be to protect public health and human life.
In today's post, Mr. Tsipras confirms that he has other priorities.
Hearing someone who through his unbridled policy cost the Greeks more than 100 billion euros talk about "serious predictions", honestly sounds like a joke.
As if that wasn't enough, he is happy because Greece will be facing a recession this year, as will the whole of Europe. A recession that was caused by an unpredictable and unprecedented event; the coronavirus pandemic.
Divisive and populist, Mr. Tsipras "remains the same".
As far as the government's plan is concerned, that is clear. We have no illusions; we tell the truth and we move forward with seriousness. We are addressing the health crisis with careful and steady steps. We support workers, businesses and households affected by the pandemic. We are strengthening social cohesion and we are adding more and more fuel to restart the economy". /ibna