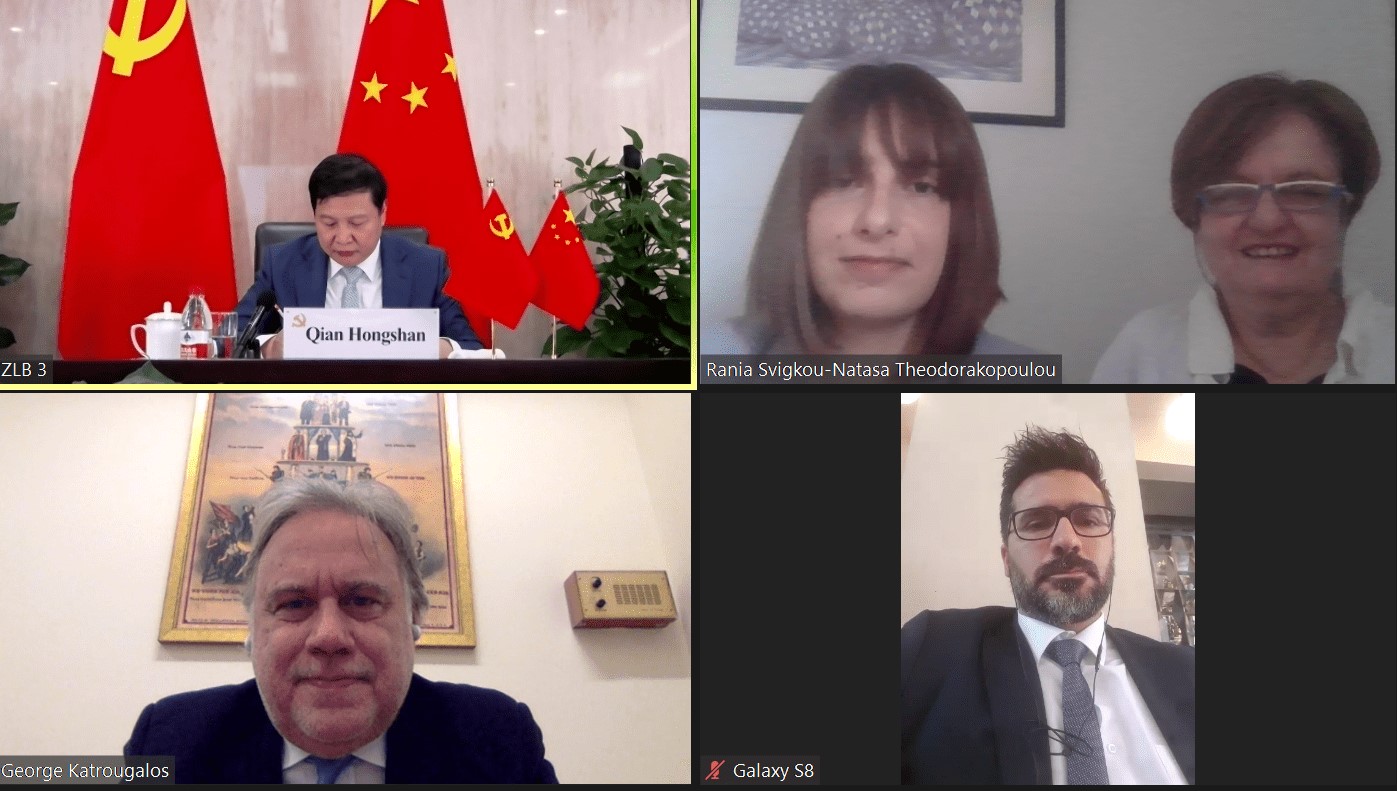 At a particularly critical international juncture, a SYRIZA delegation held a teleconference with a delegation from the Chinese Communist Party.
The two delegations referred to the relations of friendship and cooperation between Greece and China, which have been particularly upgraded since 2015, and to the importance of strengthening the dialogue between SYRIZA and the CPC. In this context, mutual invitations were made for the exchange of visits between executives of the two parties.
The discussion also focused on international developments in light of the coronavirus pandemic. The SYRIZA delegation thanked the CPC delegation for the assistance provided by China, both to Greece and to other EU countries in medical material. Both sides stressed the importance of the Public Health System and the right to access medical care for all, but also the need to support the efforts of the World Health Organization.
At the same time, the major steps taken during the SYRIZA government in Greece-China relations were discussed, including the "One Belt One Road" initiative, as well as the prospects for the future. Both the importance of developing a mutually beneficial EU-China strategic partnership, and the need for globalization to be addressed in the context of multilateral diplomacy and UN decisions, and not with unilateral action, were emphasized./ibna