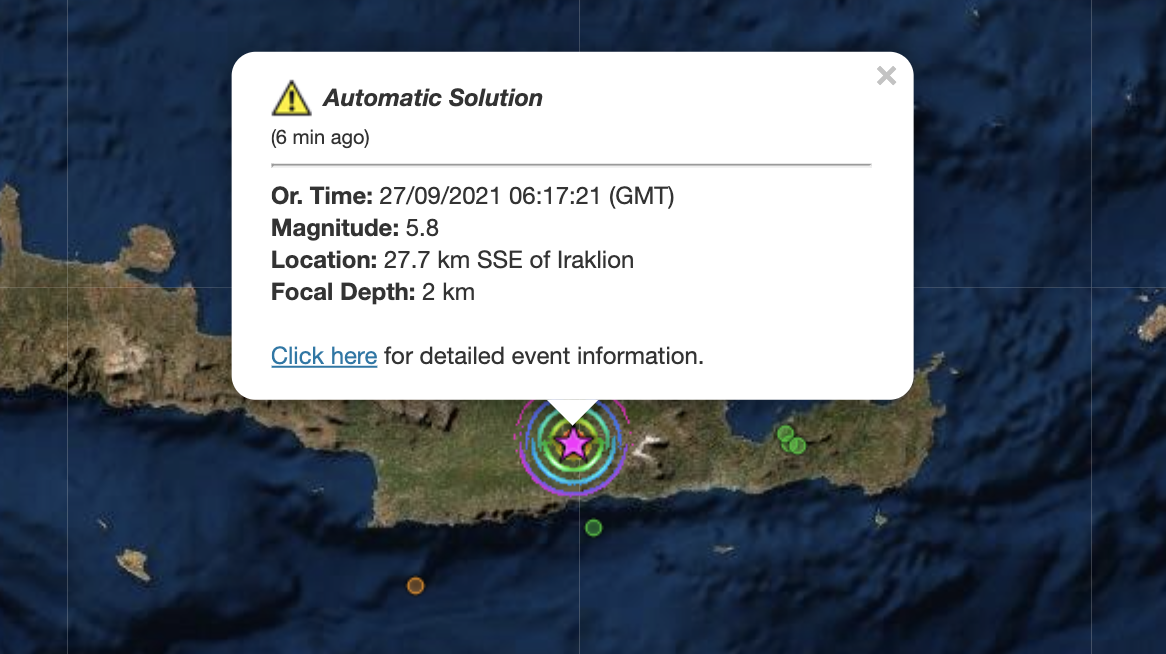 A strong earthquake of 5.8 on the Richter scale occurred at 09:17 in eastern Crete, 27.7 km south-southeast of Heraklion.
The tremor was particularly felt on the island of Crete, with reports of collapsed buildings, significant damage to the water supply, electricity and road networks as rocks fell.
A short time ago, a man was found dead who was working in a church that had completely collapsed.
According to the mayor of Archanes Asterousia, Manolis Kokossalis, as reported by the AMNA, in the wider area of his administrative district, schools have been evacuated, while a check on the condition of the school buildings has already begun. All authorities are on the alert, focusing on the area of Arkalochori where significant damage and collapses of churches are recorded.
Civil protection units have been rushed to the site to assist in rescue efforts and to record the damage.
The main earthquake was followed by aftershocks with the largest being 4.5 on the Richter scale./ibna