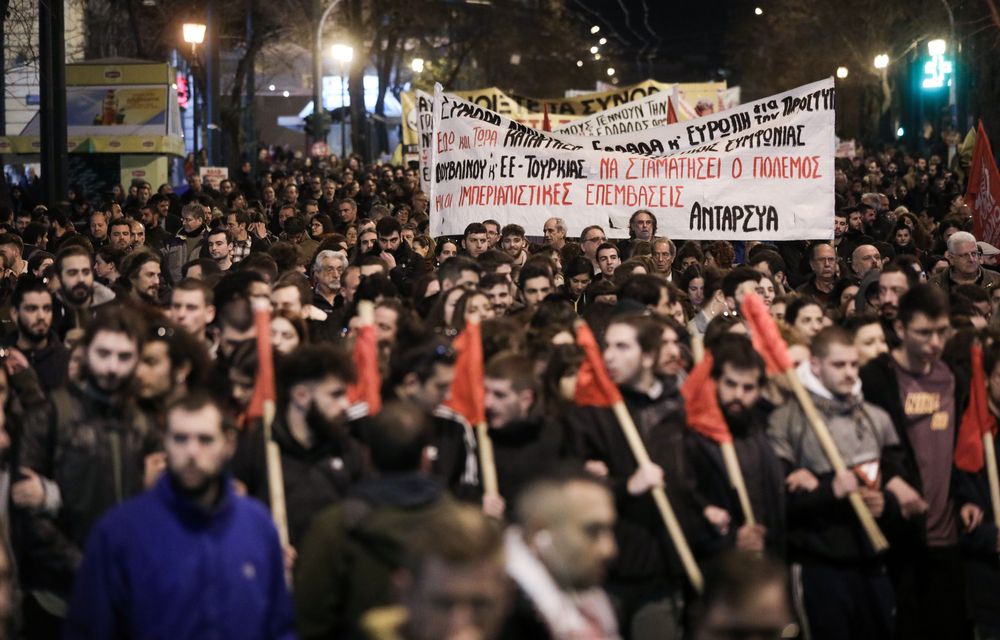 Solidarity marches for refugees and immigrants took place on Thursday night in Athens and Thessaloniki.
Thousands of protesters, at the invitation of the organizers, erected solidarity barriers, for refugees and immigrants, against the governments of Greece and Turkey, the EU, racism, fascism, imperialism and war.
The march in Athens started from the gates of ​​the University and headed to Parliament.
With slogans and banners protesters called for the safe movement of refugees and migrants to and from Greece to European Union countries, after the situation in Evros and the Aegean islands.
A similar process of solidarity with refugees and immigrants took place in Thessaloniki.
In an announcement, SYRIZA Youth participated in the solidarity process, noting in its call for participation in the march that: "against those who want a fortress Europe, against the images of people trapped and persecuted, against the policy of the government that abolished the University asylum, commands real fire drills at the border and disguises the killing of a refugee in Evros, today we are setting up a barrier to intolerance and fascism. From Berlin, to Athens, let us unite our voices for solidarity, against the war and its effects"./ibna