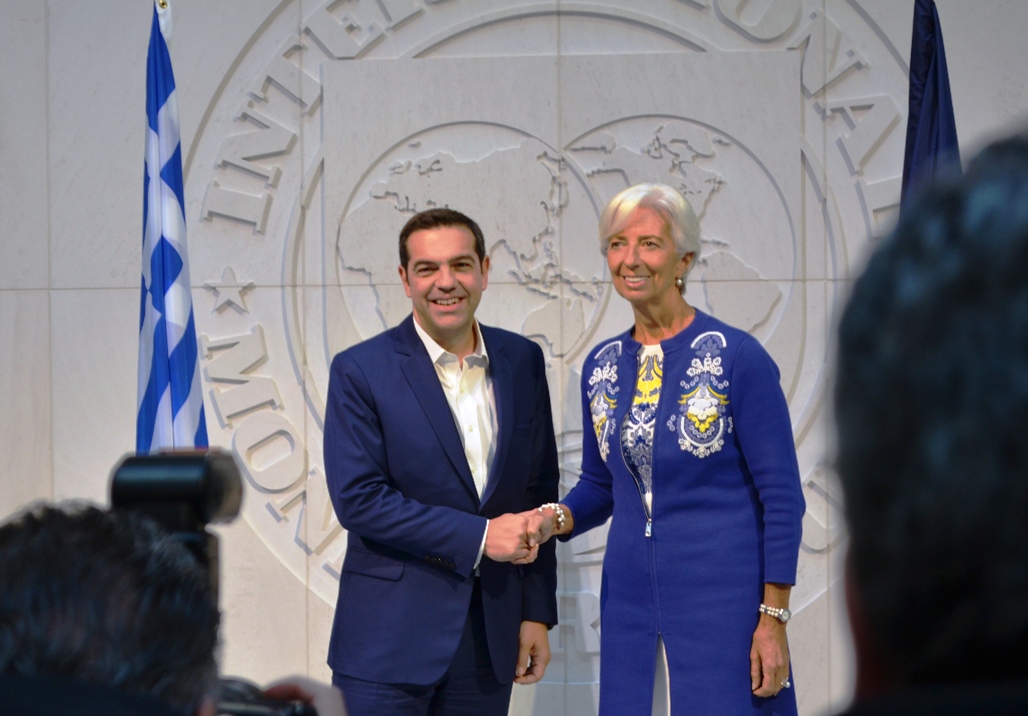 Having closed a crucial chapter in its bailout on Monday – namely, the third review of the Greek adjustment program – the government will seek to lay the foundations for debt relief talks to begin in coming months.
Prime Minister Alexis Tsipras will hold a series of important meetings on the sidelines of the World Economic Forum in Davos this week that could prove highly significant in the course towards sustained economic recovery and political stability in the country.
From Tuesday to Thursday, the Greek premier is expected to sit down for talks with International Monetary Fund managing director, Christine Lagarde and European Commissioner for Financial Affairs, Pierre Moscovici, among others.
The meeting with Lagarde is considered by observers to be potentially critical in terms of Greece's quest for medium and long-term debt relief.
The Fund's Board will meet in February to decide whether it will join the Greek bailout as an official lender. Specific actions to grant Greece debt relief are seen as the key condition for the IMF's participation in the program.
According to several analysts, if there is no agreement in the debt relief front, the IMF is considered likely to withdraw from the Greek bailout program. Reportedly, in such a case, Alexis Tsipras is determined to demand the annulment of austerity measures, demanded by the Fund, such as pension cuts and the slashing of the tax-free threshold in 2019 and 2020 respectively.
In an interview with ProtoThema.gr news portal, outgoing EWG chief Thomas Wieser revealed that talks on medium and long term debt relief measures will begin in the summer and will be linked to the IMF's intentions with regard to its participation in the Greek program as a lender.
Greek Finance Minister Euclid Tsakalotos stated after Monday's Eurogroup meeting that "there is now going to be a working group to do more work on specifying what has come to be known as the 'French mechanism' that ties further debt to relief to growth as was agreed in the June Eurogroup meeting."/IBNA
Photo: IBNA/Spiros Sideris