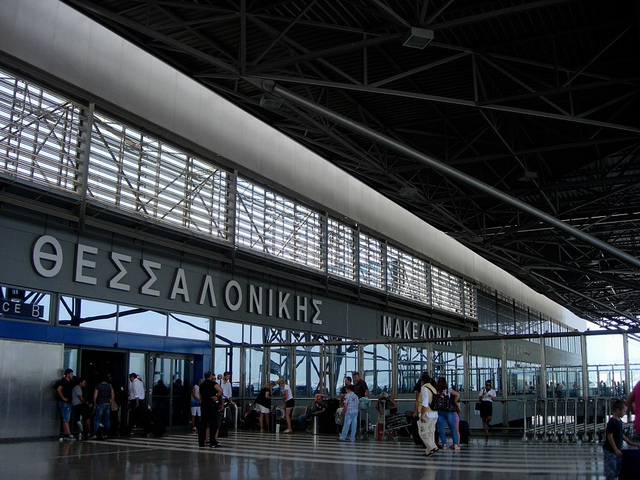 By Lefteris Yallouros – Athens
The management of fourteen regional airports throughout Greece is set to be sold to private investors in the next two months, according to the Hellenic Republic Asset Development Fund (HRADF) schedule.
The companies participating in the competition for the airports are French firm Aeroport De La Cote d'Azur, the J&P Avax-Zurich Airport consortium, Athens International Airport, the Fraport-Copelouzos consortium, the Vinci-Ellaktor cartel, the Corporacion America-Metka consortium and the Advent Group. The firms will take over the management for a duration of up to 50 years.
By September 30, binding offers from potential investors will be submitted to HRADF.
The first group includes the airports of Thessaloniki, Chania, Corfu, Zakynthos, Kefalonia, Preveza and Kavala, with an option for Alexandroupolis, Araxos, Kalamata and Nea Aghialos. The second group includes the airports of Rhodes, Kos, Skiathos, Mykonos, Santorini, Samos and Mytilene, with an option for Karpathos and Lemnos.
The 'Nikos Kazantzakis' airport of Heraklion, Crete has been excluded from the competition, as a new international airport in Kastelli will be built.
The regional airport sector in Greece consists of 37 airports, including Thessaloniki, the 2nd largest Greek city and a commercial entrance point to the Balkans/Central Europe, and the airports of Rhodes, Corfu, Chania, Kos, Zakynthos, Santorini, Mytilini, Samos and Mykonos, which attract the majority of international tourism.
Currently, all regional airports are state-owned without any corporate structure and supervised by the Hellenic Civil Aviation Authority (HCAA). They possess significant hidden value stemming from possible better use of airport infrastructure and from real estate and other commercial developments/activities that are now under-developed or under-utilised.
Greece has appointed Citigroup Global Markets Limited and Eurobank EFG Equities Investment Firm S.A. as financial advisors, Your Legal Partners and Drakopoulous & Vasalakis Law firm as legal advisors and Lufthansa consulting, Doksiadis Associates and Alanna Consulting Group, as technical advisors to assist with the privatisation.