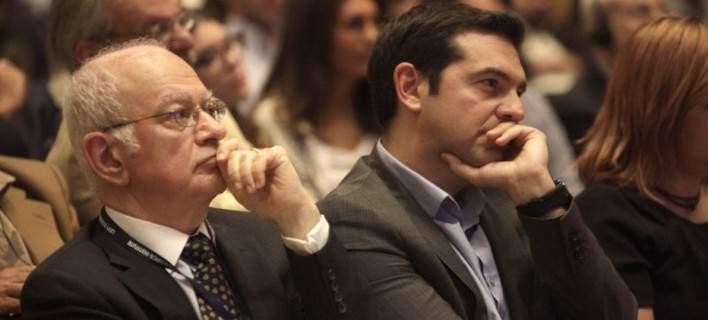 In an effort to swiftly conclude the review of its bailout program, Athens is contemplating slashing the tax-free threshold as a concession offered to creditors.
The country's Economy Minister, Dimitris Papadimitriou, told reporters over the weekend that reducing the tax-free threshold is "on the table". This was the first time a Greek official has publicly admitted this measure is being considered, confirming recent press reports.
Papadimitriou said the Tsipras administration is "trying to maintain what applies now […] we will do the best we can".
Speaking at a conference on agriculture in the city of Trikala, the Economy Minister pointed out that the "review must close because after that comes the country's inclusion in the ECB's quantitative easing program and this is crucial to the liquidity of Greek businesses".
Meanwhile, Finance Minister Euclid Tsakalotos told the Sunday edition of Greek daily, "Ethnos", that "none of the main players will win from inertia and nobody wants to see a revival of 2015", signifying Athens' eagerness to wrap up the review as soon as possible.
"We are willing to describe some types of measures, which in the view of our creditors may be needed after the end of the program" Tsakalotos said, adding, however, that he believes "these types of measures are unlikely to be needed."
Euclid Tsakalotos will attend a Eurogroup summit on Thursday where he is expected to present a set of concessions with fiscal issues, energy and labor reforms being the sticking points in the ongoing review thus far.
The Greek minister's comments came after International Monetary Fund Managing Director, Christine Lagarde expressed the Washington-based Fund's volition to remain in the bailout effort. Speaking in Davos last week, Lagarde revealed the Fund's cards over whether or not it will remain in the Greek program as a creditor, following months of speculation.
The IMF chief met with German Finance Minister Wolfgang Schaeuble on the sidelines of the World Economic Forum on Friday. A statement issued after these talks by the German finance ministry referred to "productive discussions" with Greece, and that the Fund is fully engaged in negotiations over the Greek economy. Α spokesman for Christine Lagarde also echoed the statement of remaining engaged in the Greek program.
The German Finance Ministry denied a report in Bild newspaper that Berlin was preparing for a deal without the IMF. Instead, according to Greek press reports, Berlin and Washington are now expected to pile on the pressure on Athens to impose extra measures in order to secure the targets of the adjustment program are met. It remains to be seen how the long-standing demand for significant Greek debt relief voiced by the IMF will now unfold.
Analysts point out that the Greek government is expected to conclude the current bailout review through a series of concessions and seek to delay talks on a midterm program which were supposed to take place in parallel with the review./ΙΒΝΑ