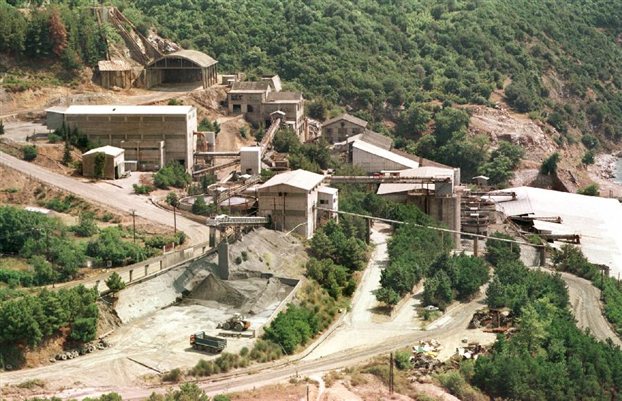 By Lefteris Yallouros – Athens
Evidence that Greece's road out of the debt crisis will be – to put it mildly – rocky, doesn't get much greater than what has been happening in the Halkidiki peninsula, northern Greece in recent months.
Opposition to a gold mine and processing plant being built at Skouries in the Halkidiki peninsula has been long running, with residents objecting to what they say will be the destruction of the environment.
Despite Greek officials scrapping for any foreign investment coming Greece's way and the economy being in dire straits, there is still opposition to Hellas Gold – 95 per cent owned by Canadian mining company Eldorado Gold Inc. – plans to invest one billion euros into the Skouries mine, with production set to begin in 2015.
Riots and demonstrations have been staged periodically in the last few months, while angry mobs have also set fire to offices and machinery on site. Police has made several arrests but trouble hasn't ceased.
Main opposition SYRIZA party leader, Alexis Tsipras, visited the area Wednesday to support residents who oppose the Eldorado Gold investment. He accused the government of turning Halkidiki into a warzone.
Workers at the gold mine, however, greeted Mr. Tsipras angrily. They maintain that the mine creates jobs in the area and is good for the local economy, suffering from very high unemployment figures.
Eldorado Gold estimates approximately 5,000 direct and indirect jobs will be created in Greece as a result of their investment.
The story is characteristic of Greece's political and societal situation at the moment as the government seems keen to rake in foreign capital to state coffers and the left-wing opposition states its determination to fight plans to offload assets (the environment considered the asset in this case) for the sake of staying in the troika good book.
The result is that Greece sends out the detrimental message that investing in the country is still a very difficult task indeed and it takes a very brave individual to embark on such an endeavor, even when bargains are up for grabs.