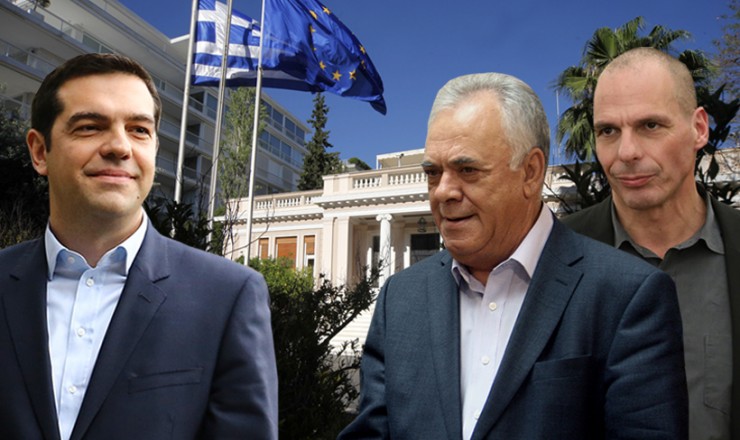 Athens, June 10, 2015/ Independent Balkan News Agency
By Zacharias Petrou
Greece has sent a new proposal to the European Commission containing reforms that could unlock new funding.
The three-page plan apparently suggests the ESM buys the €6.7bn of Greek bonds held by the European Central Bank, which mature in July and August.
Athens is also proposing that the European Central Bank would raise the limits on short-term borrowing, allowing Greece's banks to buy more Greek debt.
That would help cover Greece's looming debt repayments, and avert the risk of default.
"Greece could reach a deal with its international creditors if they dropped demands including cuts to pensions", Prime Minister Alexis Tsipras said in an interview with Italian daily Corriere della Sera published Tuesday.
"I think we're very close to an agreement on the primary surplus for the next few years," he told the newspaper. "There just needs to be a positive attitude on alternative proposals to cuts to pensions or the imposition of recessionary measures."
"We cannot continue with a program that has clearly failed," Tsipras said.
"If Greece fails, the markets will immediately go to look for the next one. If negotiations fail, the cost for European taxpayers would be enormous," he added.
Addressing the political committee of left-wing ruling party Syriza, Tsipras revealed – according to a government official – he was not considering early elections. He also asked Syriza MPs to back the government as talks with the country's international creditors reach "a crucial stage."
Eurogroup chief Jeroen Dijsselbloem said Greece and its creditors were not yet on the verge of a deal, adding that it was not certain whether Alexis Tsipras would meet the French and German leaders in Brussels on Wednesday.
"I've heard a lot of optimism from the Greek side, and it's an underestimation of the complexity of what's being asked of them," Dijsselbloem said.
French Finance Minister Michel Sapin said that it was "absolutely necessary" to reach a deal between Greece and its creditors but that neither side could be allowed to blackmail the other or set ultimatums.
"The dialogue is continuing, it is difficult, there can be neither diktats, ultimatums nor blackmail, neither on one side nor the other," Sapin told the French parliament.