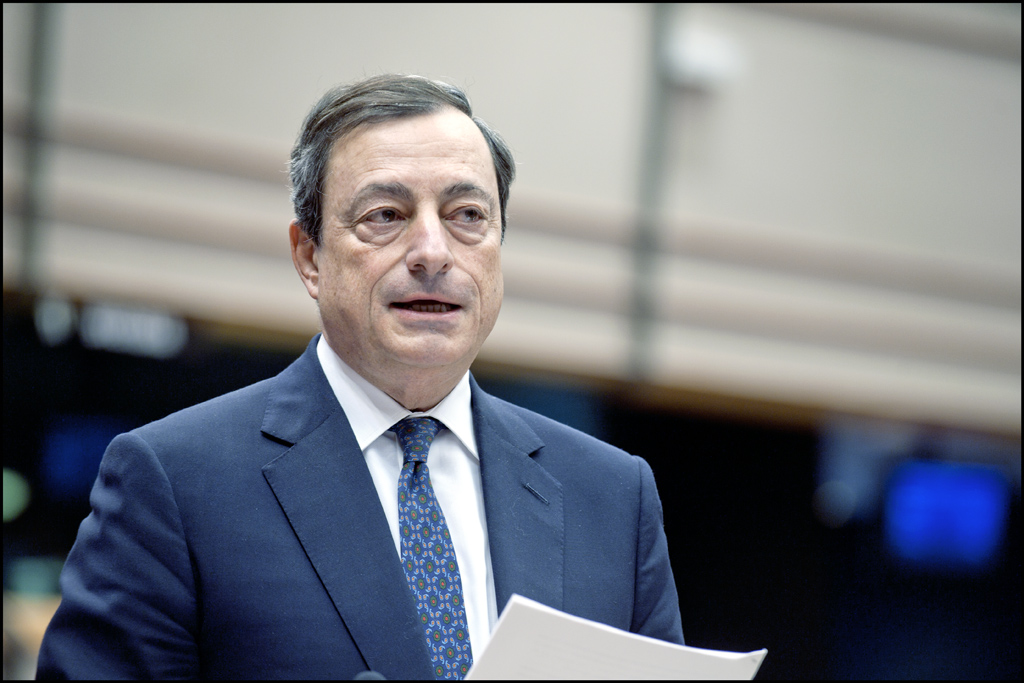 European Central Bank chief Mario Draghi said Greece could be included in the next round of its quantitative easing (QE) program, if it continues to make progress in the implementation of reforms.
Speaking to European Parliament members on Monday, the outgoing president appeared "convinced that if things continue to move this way and progress continues to be significant in reforms, the conditions will exist for Greece's participation in QE; but progress must be made, it must continue".
The Greek government has expressed its intention to implement a structural reform program and pursue pro-growth policies that will sustain positive momentum in the economy, with a view to seeing the country return to investment grade and see national debt become sustainable.
Draghi's intervention comes as a post-bailout review of the Greek economy by the country's international creditors kicked off this week; the first review since center-right New Democracy came to power in July.
The first round of talks with the mission chiefs in Athens is expected largely to determine whether Athens will achieve a goal for a primary surplus of 3.5%of GDP. The negotiations will primarily focus on the 2020 budget that is currently being drafted.
Government sources said on Monday that there will be no fiscal gap this year, adding that the Mitsotakis administration hopes to conclude the review as soon as possible, with a deadline in December.
On Tuesday, officials will discuss banking issues, as well as wider labor relations and social policy, amongst other things. The talks will take place on a day that the country is brought to a standstill by a 24-hour strike called by the largest labor unions, 24 in protest at a "growth" bill brought to parliament by the Development Ministry that includes changes to labor relations./ibna