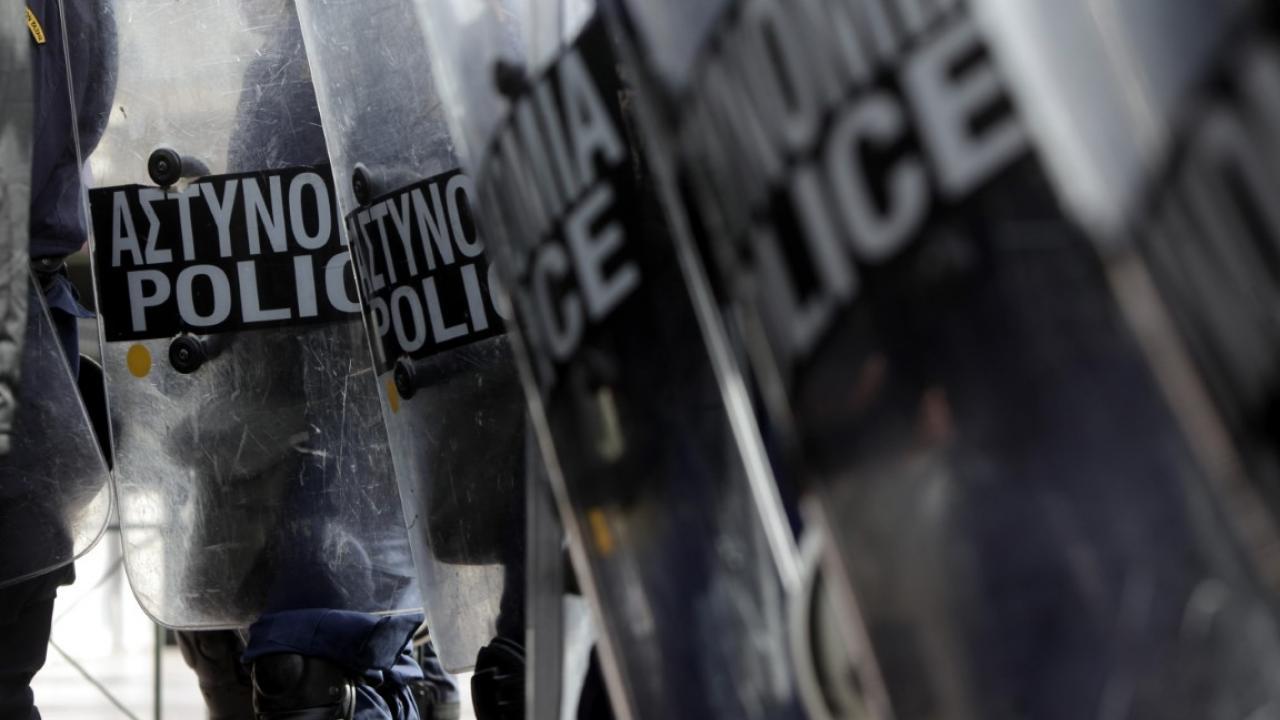 "The reactions are futile", says the Prime Minister
Tsipras demands that he abandons the dead-end choice of authoritarianism
With a general strike across the North-East Aegean islands and mass mobilizations, the region and its residents are reacting to the disembarkation of powerful police forces in order to proceed with the land requisition for the construction of closed centers for refugees and migrants.
Social and economic actors via announcements unanimously support the strike and participate in it in the aftermath of yesterday's clashes in Lesvos and Chios between islanders and Units for the Reinstatement of Order (MAT). Injuries and arrests were reported, while teargas and flash bombs were used which caused small fires.
After a large gathering in Chios, the political office of local MP and Minister of Immigration Notis Mitarakis shut down indefinitely, while New Democracy members are turning in their resignations in protest of the government planning. A few hours ago residents even targeted two hotels where MAT men resided.
Mitsotakis stresses that "the islanders' reaction is futile", reiterating his Government's determination
Kyriakos Mitsotakis called for all parties to calm down, speaking of a "futile reaction that leads virtually nowhere", reiterating the Government's determination to proceed with the construction of new infrastructure on the islands. As he pointed out, it was in the interests of the islands themselves to build modern guarded structures in order for the problematic structures that are currently hosting refugees and immigrants to close down.
The Greek Prime Minister, who was in Alexandroupolis for the work of the 4th Greek-Bulgarian Supreme Council, sent out a message to the refugees: "Do not come to Greece; because the road to which the traffickers, whom you handsomely pay, does not lead to the Greek mainland and eventually to Europe. It stops on the islands and from there starts the trip back home".
Alexis Tsipras called on Kyriakos Mitsotakis to give up the "dead-end choice of authoritarianism and violence".
"You cannot ask for solidarity and support from the EU countries and behave without solidarity and support with the islands of the Greek territory". Alexis Tsipras said in a statement. The SYRIZA president accused the Prime Minister of forgetting his election promises and refusing to proceed with the islands' depressurization by relocating vulnerable populations to mainland Greece.
He called on the government to revoke the Legislative Act on the requisitions, to immediately withdraw the MAT units from the islands and suspend the prisons' construction. "As long as Mr. Mitsotakis abandons the dead-end choice of authoritarianism and violence, SYRIZA, acting as a responsible main opposition party, is ready to lay the groundwork for the formulation and implementation of a national plan for managing the refugee and migration crisis by engaging in dialogue with the communities, in order to achieve the depressurization of our islands", Tsipras underlined. "However, if he insists on dead-end and authoritarian choices, we can only stand against the government and by the side of our fellow citizens on the islands who are rightfully anxious and resisting", he added. /ibna