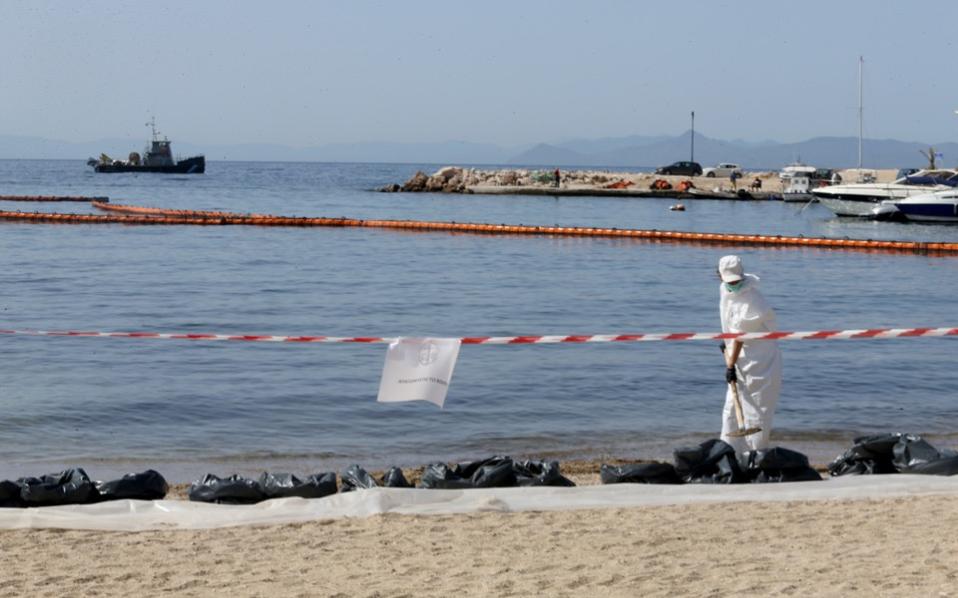 As a specialist reassures the Greek public and very possibly tourists who will wish to take a dive in the waters of the Saronic Gulf , there is no problem with the sea anymore, in regards to oil pollution levels.
Speaking to Athens-Macedonian News Agency's radio station Praktoreio 104.9 FM, Ioannis Hatzianestis, senior researcher at the Hellenic Centre for Marine Research (HCMR) said that "We have sent a report with the results to the ministries and presented findings to parliament's environment committee on April 27 (…) We started tests right after the accident on September 18 and our work was completed at the end of March. We examined the sea water, sediments and the general ecological quality of the Saronic Gulf (waters), along with the marine organisms. In regards to the sea water, which is of interest to most people who want to go swimming, the levels of hydrocarbons were normal as of December."
From December (2017) on, Glyfada, Aghios Kosmas and Salamina areas are considered to have safe waters for swimmers.
The oil spill was caused after an oil tanker, "Agia Zoni II", built in 1972, started taking on water while it was anchored near the Port of Piraeus and subsequently sank on September 10, 2017 off the coast of Salamina.
At the time of the incident, the vessel was loaded with 2,200 tons of fuel oil and 370 tons of marine gas oil.
The wreck of the tanker was brought to surface last November…. / IBNA