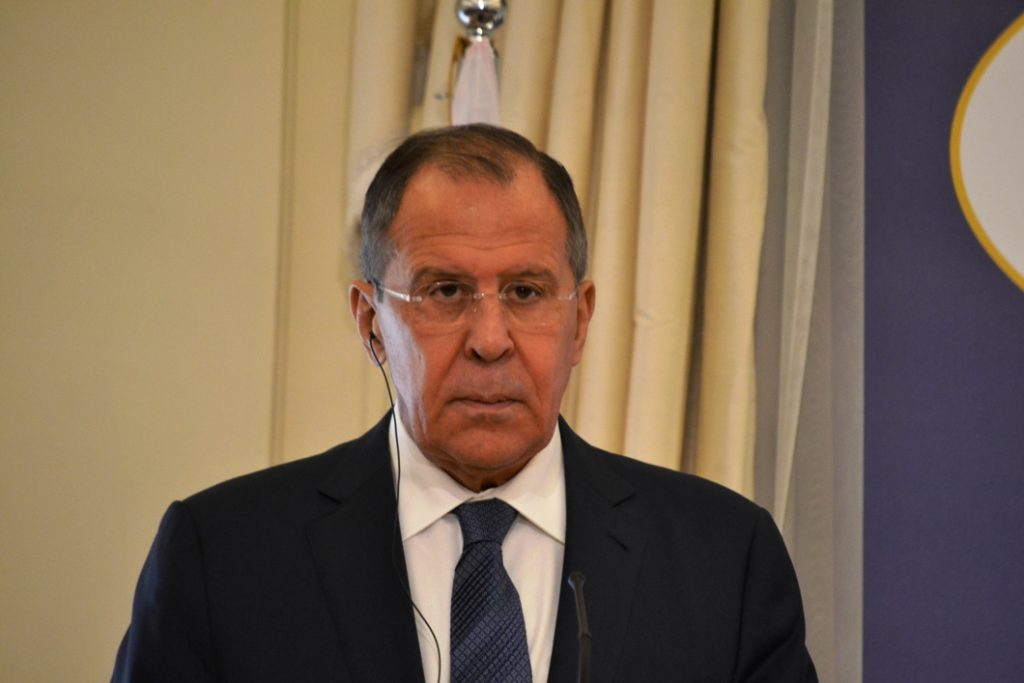 With the situation in Syria at breaking point, the Cyprus problem in search for a solution, instability in Libya and the EU and NATO up against Russia, Sergey Lavrov's visit to Athens, demonstrates the importance Russia is showing Greece.
In the West's effort to isolate and target Moscow, the opportunities for a Russian international presence in the west are minimal.
While Russia's growing diplomatic activity is evident at an international level, Western media, is not giving Russian diplomacy an opportunity to develop its thinking and communicate it to Western societies.
Greece as a country member of the EU and NATO, with deep historical relations that link it with the Russian Federation, is a great opportunity to become the link Russia was missing.
In May 2016 Vladimir Putin sent his own messages to the West during his visit to Athens. The visit had as "pretext" the 1000 year celebrations of Russian presence in the monastic state of Mount Athos.
It was a great opportunity for the Russian President, after the annexation of Crimea to the Russian Federation, the crisis in Ukraine, development of missile systems in the Russian underbelly by NATO and the imposition of sanctions by the EU, to speak on European territory and to send his own tough message to the West, so that those who mattered would pay attention.
In November 2016, with the "Greece – Russia" year celebrations as pretext, Russian Foreign Minister Sergey Lavrov, visits Athens, to send his own message to the West from European soil. Lavrov in his own way says, that Russia respects international law and that the West must also respect it.
Russia finds itself to be the target once more. This time for participation in operations in Syria. The imposition of new sanctions was averted the last minute by the EU against Russia, as Alexis Tsipras and Mateo Renzi opposed this.
Russia needs access to the West and Greece offered to it. Not only through the traditional relations between the two countries but also through the activation on the part of Greece of an active and multidimensional foreign policy that would extricate from the introversion caused both by political choices and the economic crisis plaguing it.
It is no coincidence that Greece is now a reference point for powerful states like Russia, China, Iran, USA etc. Its geographical position and the bonds of Greece as an EU and NATO member, make it a privileged and desirable partner. It's up to Greece to take advantage of this and move forward. For the first time after years, circumstances seem to be in Greece's favour./IBNA
Photo: Spiros Sideris/IBNA