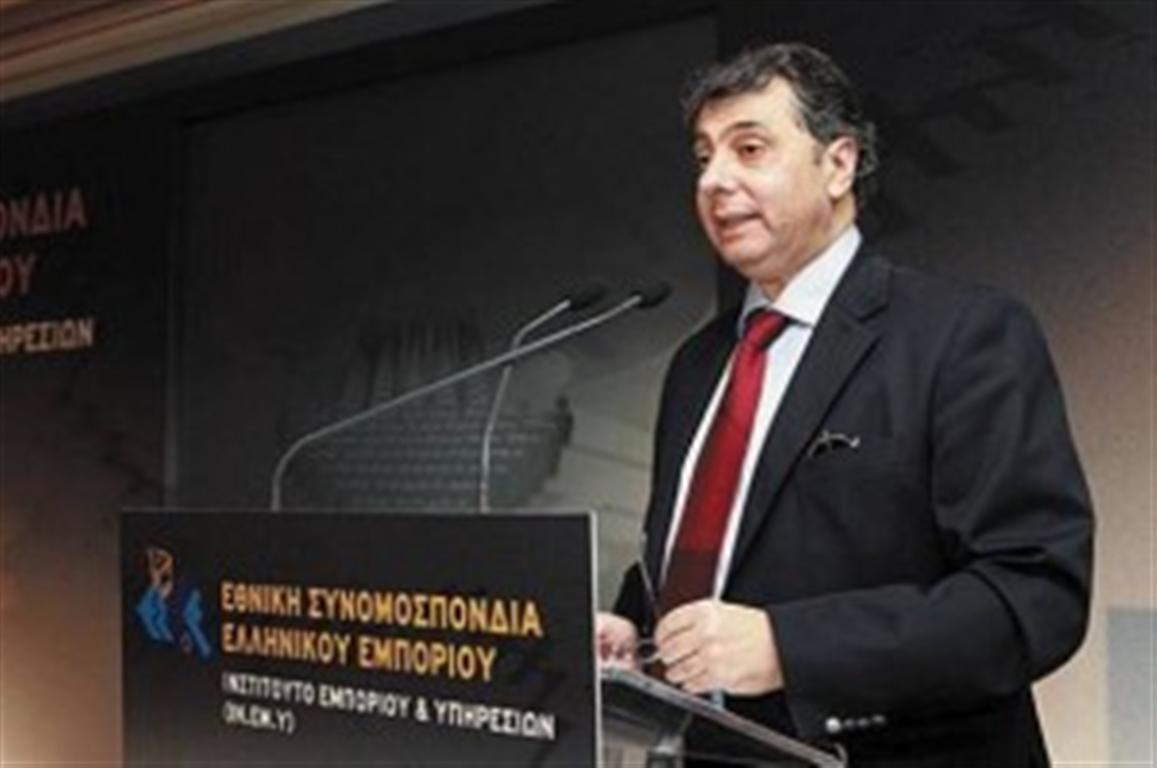 By Spiros Sideris – Athens
Retail turnover in Greece has recorded a drop in the region of EUR 550 million in October. Retail food sales alone have dropped by more than 5% compared with the same month of 2013, while an even larger drop was recorded in consumer goods that exceeds 10%. This was pointed out in a statement to reporters, by the president of the Confederation of Greek Commerce and Entrepreneurship (ESEE) Vassilis Korkidis (Photo).
As he said, "the decline in sales in October for organized retail is not surprising. The changes observed in consumer demand are characteristic of the crisis and the triptych unemployment, income and over-taxation… ".
Korkidis expressed his hope that "the drop in consumption and its return to the levels of 2011 will be temporary and that the ten-day of intermediate discounts period and festive market of November and December will absorb the irregularities of the 2014 in the market".
The Confederation estimates that the decline in October is many times more than the drop that was recorded in January – September 2014, where the drop had reached -1.6% compared to the same period in 2013.
According to Chairman of the ESEE, the new negative market data confirm the change in the profile of Greek consumers in times of crisis, with prices being the most powerful criterion for the selection of a shop in Greece. Six out of 10 Greeks consumers say they spend less and less on each visit to the market for their family needs.
It is recalled that there is an ongoing dialogue of the Market with the Development ministry, regarding processing the code of conduct for discounts, offers, promotions and inventory management. Among other things, the ESEE proposes to repeal the interim discount periods, the set discount periods to have a clear start and end date and for these days to be continuous.