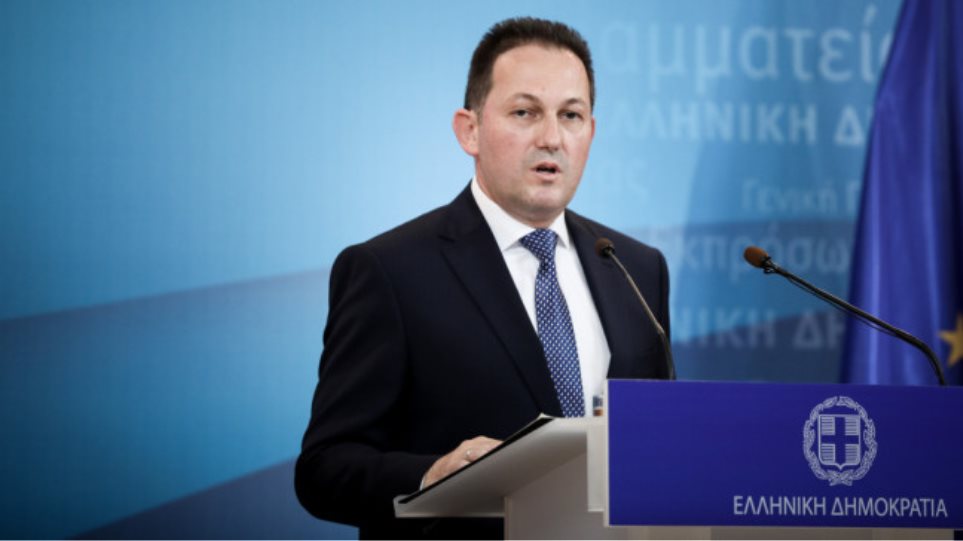 During today's briefing of the political authors, Government Spokesman Stelios Petsas announced the extension of the restrictive measures that were placed in force to curb the spread of coronavirus until May 4.
"Today, I would like to inform you that the restrictive measures scheduled to remain in force until 27 April will be prolonged by one week, until 4 May. Early next week, Prime Minister Kyriakos Mitsotakis will address the Greek people to present the government's plan. That is, the framework within which we will move in the near future. As we have said, the transition to the new normal will be slow and will progress in successive phases during May and June. In each phase, the impact upon the health of the population will be evaluated and we will move forward week by week", noted Stelios Petsas.
Regarding the video conference of the EU Summit to be attended by the Greek Prime Minister, the Government Spokesman stated that Kyriakos Mitsotakis would be insisting on two main axes, which are:
"First of all, in a European economy with high public and private debt, we are very much aware of what we don't need. We need grants but not loans.
Second, the single market has been founded over decades on four basic freedoms: the free movement of persons, goods, services and capital. The coronavirus pandemic has temporarily imposed, in order to protect public health, measures that push us outside this context. Returning to normality, however, requires careful steps that underpin all four of these freedoms that are necessary for the restart of the economy in all Member States. For example, we cannot just be selling computers, cars or clothes without balanced measures to normalize transportation, which constitutes a prerequisite for the movement of people within the single European market".
As the Government Spokesman explained, the cornerstone of the European structure is the principle that "common problems require common solutions", stressing that all EU leaders are expected to rise to the occasion. "Europe needs common policies and a common European tool", he said. The goal is to convince markets and European citizens that "Europe can quickly deal with the recession, can heat up the development engines and create new jobs", Stelios Petsas continued.
In addition, the Government Spokesman pointed out that, during the preparatory video conference the Prime Minister had two days ago with Charles Michel, he reiterated that in order to address the consequences of the pandemic, "it is vital to use new financial instruments and develop joint interventions, which will safeguard cohesion and solidarity amongst Member States. He particularly stressed the need to restore the smooth running of the single market and called on European services to work out a coherent framework for restarting the transport and tourism industries. /ibna