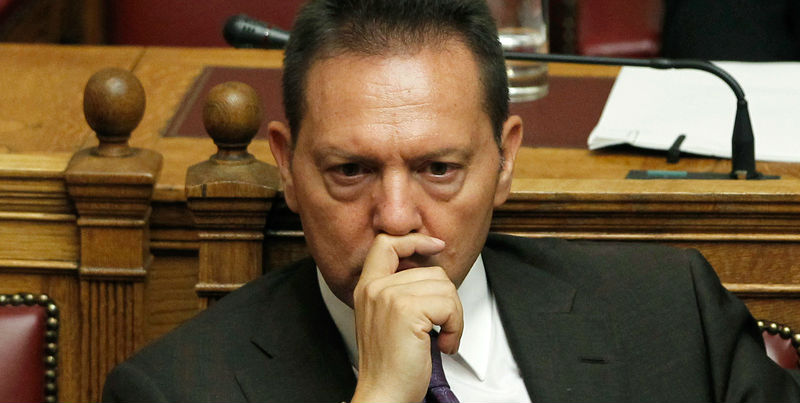 By Lefteris Yallouros – Athens
Monday's Eurogroup meeting could prove one of the most important yet in Greece's economic recovery quest.
Greek Finance minister Yannis Stournaras is expected to request Greece is granted debt relief.  Having achieved a primary surplus of 1.5 billion euros in 2013, the country has qualified for talks to begin on how its huge sovereign debt issue will be addressed, Stournaras will tell his counterparts.
A Eurogroup meeting almost one and a half years ago had resulted in Greece being promised debt relief should it achieve a primary surplus and pushed through troika-backed reforms.
Now that the country's economy is well on the recovery track, Eurozone finance ministers are called upon to find a solution towards decreasing a debt amounting to approximately 175% of Greek GDP.
The Greek Finance minister is reportedly set on requesting maturities on Greek rescue loans (amounting to 192.8 bln) are stretched to 50 or even 70 years. Greece will also request a fixed interest rate, lower than the 0,83 pct it currently pays.
If Greek proposals are accepted by Eurozone member-states, the country could end up paying 6 billion less per year on its loan repayments and be guarded from an expected hike in the Euribor over the next few years.
So far there aren't any clear indications as to how Greece's EU partners will react to the reported proposals by the Samaras administration. What is certain is that German Chancellor Angela Merkel has flatly ruled out the possibility of a fresh haircut on Greece's bailout loans.
For the time being, the Greek government will be pleased with a formal statement by the Eurogroup that negotiations on Greek debt relief have officially begun. More concrete results on where these negotiations will lead should be expected in the autumn after the next troika review of the Greek adjustment program has been completed.
In any case, a commitment on behalf of the Eurogroup to reduce annual repayments on Greece's bailout loans will certainly boost the country's government ahead of crucial local and European elections later this month and will be politically significant for Prime Minister Antonis Samaras who has portrayed himself as the guarantor of economic and political stability in the election run-up.