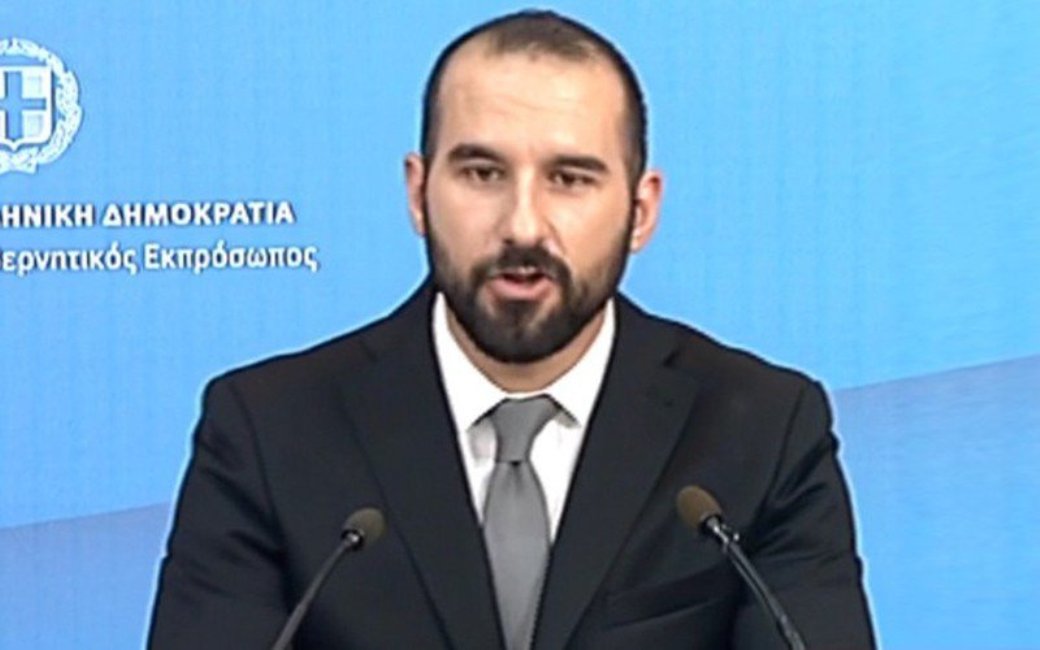 Greek government officials took the view on Tuesday that the fresh delay in the conclusion of the country's bailout program review – which was confirmed on Monday's Eurogroup meeting – is not disastrous and could in fact be positive in terms of finally agreeing a debt relief deal.
Government spokesman, Dimitris Tzanakopoulos, said during a press briefing on Tuesday that a postponement of reaching a solution for a few days was more positive for Greece than the possibility of putting off discussion of the issue.
The spokesman said that the Greek government will do everything possible, at all levels, in order to reach a solution at the next Eurogroup meeting on 15 June, which will include specified debt relief measures, allowing for a positive debt sustainability analysis and the IMF's participation in the program.
"The Eurogroup has acknowledged that Greece has met its commitments. It's now time for our partners and creditors to meet their commitments, as they are ethically, politically and legally obliged to do" Tzanakopoulos stated, increasing Greek pressure on its partners.
"If it is not possible to bridge the differences between Germany and the IMF, then a decision should be taken immediately for [the IMF's] non-participation in the Greek program," government spokesman Dimitris Tzanakopoulos said.
According to latest information that emerged on Tuesday, a compromise between the IMF, European creditors and Athens is on the table but will include all sides backing down from certain red lines.
Reports in the Greek media suggested that Monday's marathon Eurogroup meeting was very tense as Berlin suggested leaving the discussion of debt relief measures until after German elections in September.
German Finance Minister, Wolfgang Schaeuble, told reporters that the IMF representatives had proved difficult in negotiations with European creditors, while one EU member-state refused to back a deal. However, he said there is optimism that an agreement can be reached soon. Reports in the German press on Tuesday also revealed that the IMF and Berlin may be close to a deal that includes debt relief measures for Greece.
Meanwhile, in a press conference on Tuesday, the Director of the IMF's European Department, Poul Thomsen, praised Greece for adopting the recent reform pack, adding that that the current staff-level agreement is an agreement that can be supported by IMF, through a stand-by arrangement.
As regards a possible agreement on debt relief measures for Greece, he characteristically noted that "there has been progress, but there is no agreement yet", as IMF views there's a need for "more realistic assumptions" and "greater specificity"./ΙΒΝΑ