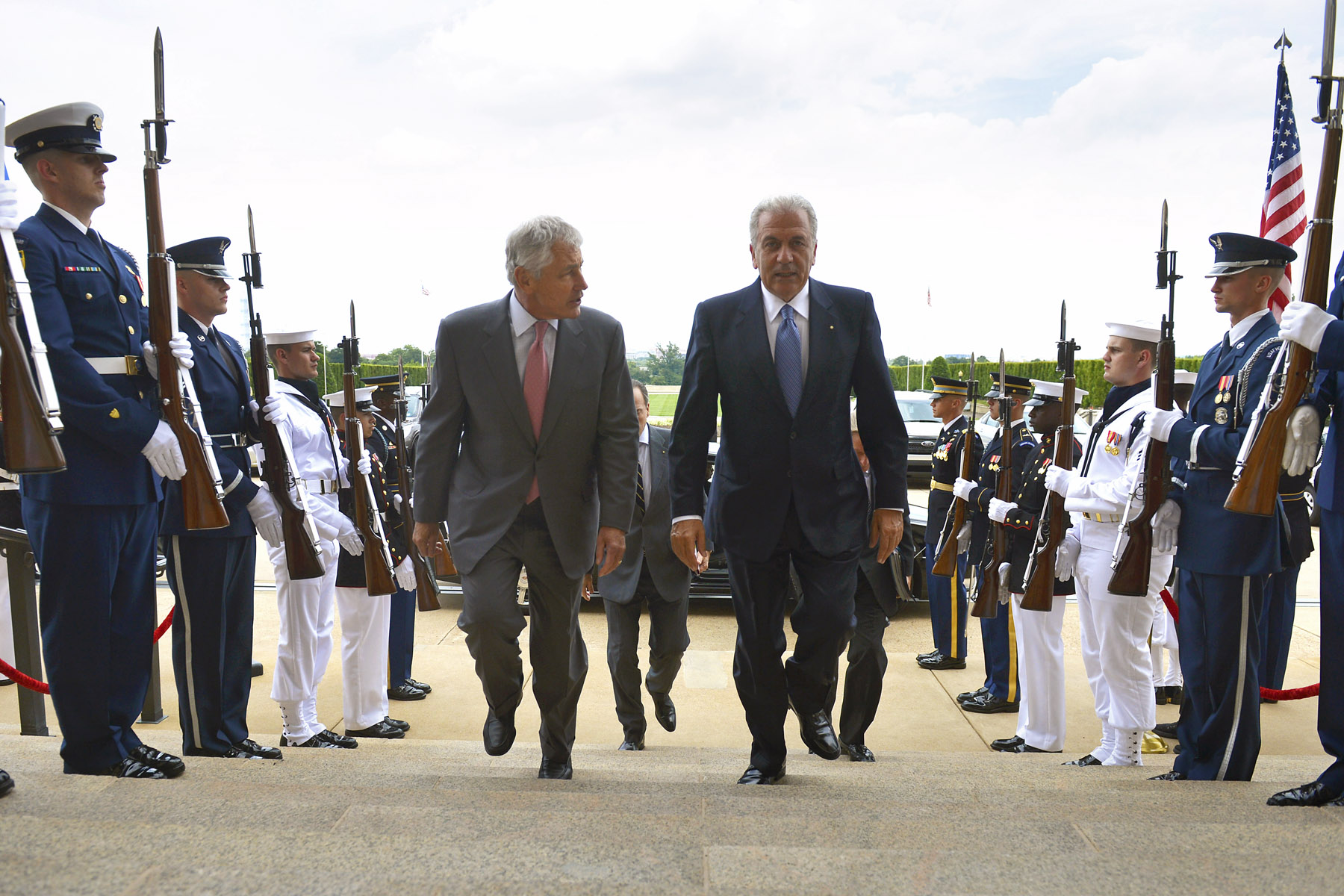 By Christos T. Panagopoulos
U.S. Minister of Defence, Chuck Hagel, praised Greece's efforts to play a significant role in the stability in the Eastern Mediterranean region, during his meeting with his Greek counterpart, Dimitris Avramopoulos, on Tuesday afternoon in the Pentagon building in Washington.
"Greece, apart and beyond the financial crisis which confronts with a plan, power and decisiveness, remains a factor of stability in the Eastern Mediterranean, a stance which is recognized by the United States", said Hagel while addressing to Avramopoulos.
He also thanked his Greek counterpart for "the long-term hosting of the U.S. Navy Forces in the Gulf of Souda and the role this base played during the operations recently held in Libya".
From his side, Greek Minister of Defence promised the preservation of the close relations between the two countries and agreed in the conducting of joint military exercises in the near future.
On Wednesday, Avramopoulos will participate at a special ceremony in the Holocaust Museum in Washington, where a Memorandum of Understanding between the Museum and the Hellenic Army General Staff will be signed, in order to cooperate in the research of archives from the Second World War.
Source: AMNA