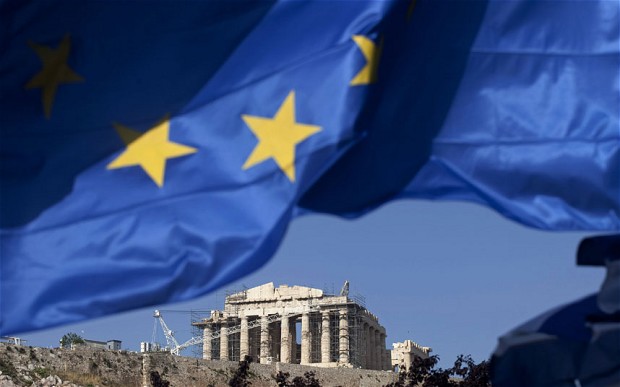 Athens, February 3, 2015/ Independent Balkan News Agency
By Spiros Sideris
Yesterday was another day that the German press flooded with publications of the moves of the Greek government and the European contradiction. The voices that speak of the need to find a mutually acceptable solution thicken.
The printed version of Spiegel hosts the cover of the Prime Minister Alexis Tsipras and devotes many pages, which include an interview with Finance Minister George Stathakis titled: "You should not be afraid", while the main comment underlines that "Angela Merkel and Alexis Tsipras will have to find a compromise".
"Athens needs a relief" is the title of the publication of the Berliner Zeitung, which states that the amount of interest "is huge for a country whose economy has been destroyed for the most part and is affected by humanitarian crisis".
"The fairytale of assistance" is the comment of the Frankfurter Rundschau, which refers to the financial assistance given to Greece. "Credit to the Greece was never selfless. The German government always defended it on the grounds that it was to the benefit the German economy. Through the 'help' to Greece, European banks were protected by large losses. And secondly it helped the stability of the Eurozone and therefore of the German economy. The credits were not given to protect Greece, but to protect creditors from the consequences of such a default".
The Berlin Welt points out that the new Greek Prime minister isolates Germany. "Tsipras is in Cyprus on Monday, Italy on Tuesday and meets with Italian Prime minister Matteo Renzi. The have scheduled visits to Brussels, London and Paris. There is only one country the Greek government overrides: Germany. It seems like everyone in Europe speak with the new Greek government – only the Germans are out and appear isolated".
"The EU is exploring the possibilities for a compromise with Athens", writes a front page article of the Frankfurter Allgemeine Zeitung, which among other things, refers to the proposal of the European Commission president Jean-Claude Juncker to replace the troika with another form of cooperation. In the financial pages of the same newspaper it is noted that the outflow of funds puts pressure on Athens, while in other political article it is underlined that the government's program still remains unclear.
Finally, the Swiss Neue Zürcher Zeitung compares the Spanish movement Podemos with SYRIZA and notes: "Both parties, the Podemos and SYRIZA emerged with threats of the type that they will not serve the public debt. Now they seek negotiations for a haircut of the debt or the repayment terms. For both parties there is uncertainty about their credibility – not only in the eyes of lenders but voters as well".