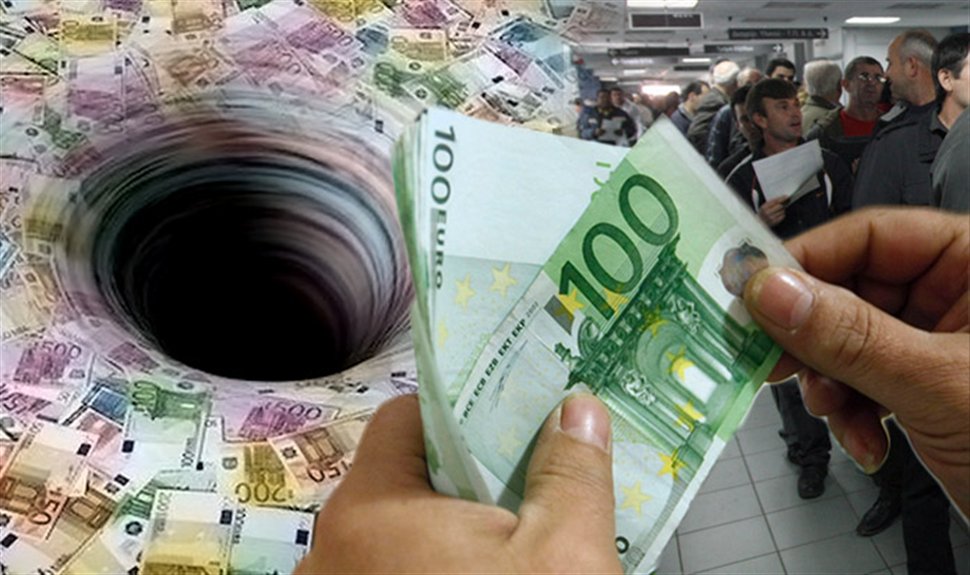 Athens, December 15, 2014/ Independent Balkan News Agency
By Spiros Sideris
Intense reflection has caused to the government's economic team the progress of the budget, due to the EUR 1.2 billion 'hole' in the state revenue for the period January – November, which means that to achieve the revenue goal for 2014, the amount of EUR 8.4 billion must find its way into the state treasury.
The climate is exacerbated by the political uncertainty and insecurity for the next day in the country, which can cause taxpayers to stop paying their taxes, since the majority has reached and exceeded the limits of their tax-paying ability.
Based on the target set in the budget until the end of 2014, the revenue from taxes, from EUR 41.717 billion in eleven months must reach EUR 50.149 billion, which as things stand is considered  extremely difficult. As certain can be considered the EUR 1.5 billion, of which EUR 1.139 billion will come from the payment of registration fees in 2015 and the rest of the fourth installment of ENFIA.
Moreover, of the EUR 8.4 billion, approximately EUR 1 billion refers to the last two installments of ENFIA to be settled in the two months January – February, but in fiscal-wise it will be counted in the 2014 budget revenue.
In the 11 months from January to November the state budget showed a primary surplus of EUR 3.5 billion. But at the same time there was recorded a shortfall of EUR 1.2 billion in revenue. In tax revenues the "hole" reaches EUR 650 million, mainly due to the uncertainty and fluctuations in the new arrangement of amortisation arrears.