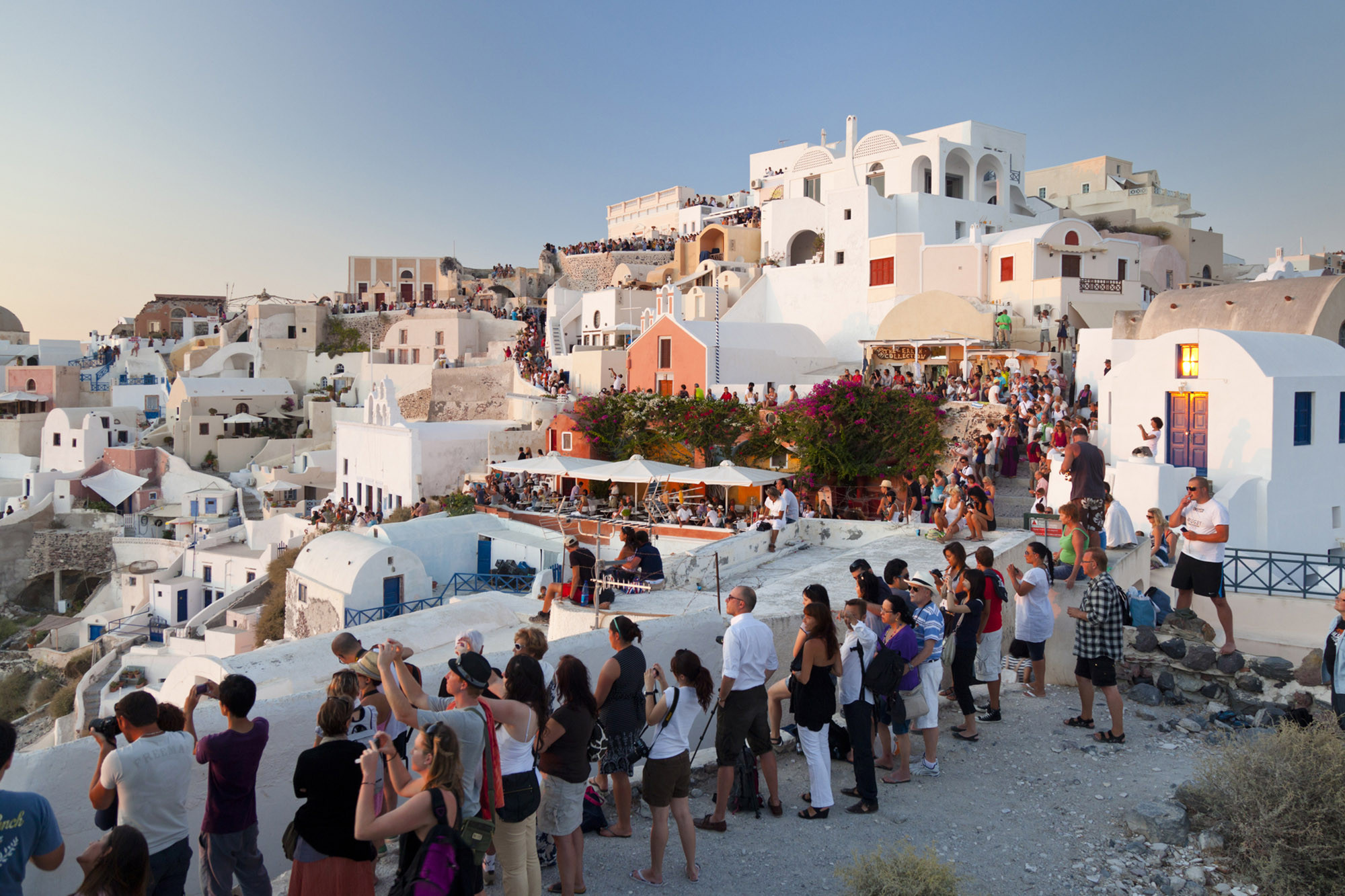 According to international Media, Greece has been the European destination with the greatest increase in tourist arrivals in the past decade.
Especially this year is expected to be and seen as a record year since the tourists about to visit Greece are estimated at 32 millions.
The numbers speak the truth: in 1998 visitors reached over 6 millions whereas  in 2010 they were… 15 millions. This data and the actual facts make specialists reach the conclusion that it is the European country-top summer holiday destination with the greatest rise in tourist arrivals.
Voiced concerns
What experts are concerned about, however, is whether the south European state can handle this increase in connection with the environment and the local society, way of living (to name a few of the problems they face: ,all-day crowded streets, noise, criminality, altered character of the touristic areas).
One of the summer destinations that makes them worry the most is fascinating Santorini; locals speak of unbearable noise, traffic and difficult routine in the summer months while prices of everyday goods (apart from hotels or touristic restaurants, etc.) have skyrocketed. One more serious and rather dangerous effect of uncontrollable tourism is the damage on the island's eco system with environmentalists setting off alarm bells.
It is rather sad, but Santorini, Barcelona and Venice are the top places tourists adore visiting and, as a result, the three very badly "injured" patients, at the moment in the ER… The situation is grave and made Greek, Spanish and Italian authorities look for ways to manage arrivals and handle the negative "traces" of sweeping herds of tourists.
The Sun, The Guardian and the New York Post are only a few of the international Media that have run stories about the overwhelming nature of mass and limitless tourism in Greece.
In Greece, the most popular islands with tourists are Santorini, Crete, Corfu, Rhodes and Greek & international jet-setters's Mykonos…. / IBNA
Main Photo: Tourists in Santorini flock to capture the sunset, one of the most famous sunsets in the world