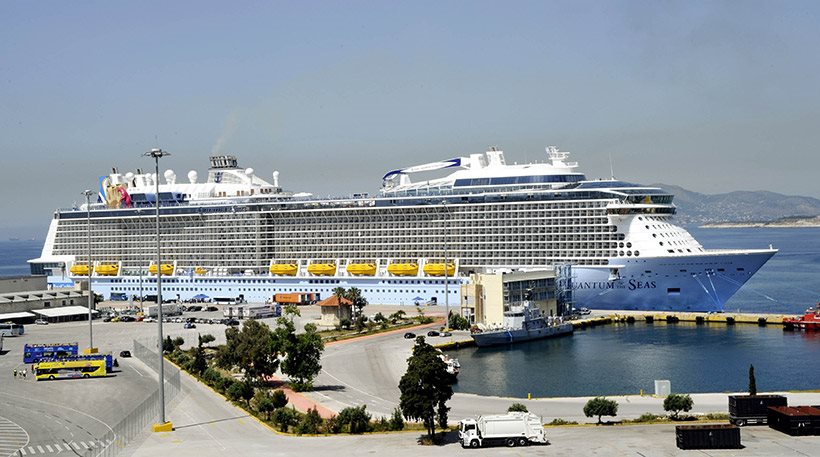 Athens, June 26, 2015/ Independent Balkan News Agency
By Spiros Sideris
Champion in cruise revenue in 2014 was Italy with EUR 4,601 mln, followed by Germany with EUR 3.254 mln, the UK with EUR 3.155 mln, Spain with EUR 1.208 mln, France with EUR 1.117 million, Norway with EUR 591 mln, Finland with EUR 582 mln, Greece with EUR 506 mln, Netherlands with EUR 399 mln and Sweden with EUR 228 mln.
Greece could obtain a greater share in the cruise market by implementing a national strategic development plan, which includes a network of 6-7 ports, says the executive director of the International Association of Cruise (CLIA) in Europe and CEO of Celestyal Cruises, Kyriakos Anastasiadis, on the occasion of the publication of the Union's figures on the progress of the industry.
According to figures of clia Europe, Italy, Germany, Great Britain, Spain and France, hold 83% of the passenger market share.
Specifically, in 2014, Germany had 1.771 million passengers, the United Kingdom and Ireland 1.644 million, Italy 842,000, France 593,000, 454,000 Spain, Scandinavia and Finland 305,000, Sweden 143,000 Austria 122,000, the 109,000 Norway, Belgium and Luxembourg 77,000. Greece belongs to the group with the lowest rates, since in 2014 it had 18,441 passengers with an increase of 10% compared to 2013.
Regarding the employment in the sector, in Italy were employed 102,284 workers, 49,559 in Germany, 71,022 in the United Kingdom, 25,483 in Spain, 15,101 in France, 14,745 in Norway, 8,473 in Finland, 10,136 in Greece, 6.481 in the Netherlands and 3,022 in Sweden.
Regarding wages to employees, in Italy were given EUR 3,111 mln, EUR 1,801 mln in Germany, in the UK EUR 2,594 mln, in Spain EUR 763 mln, in France 658, in Norway EUR 477 mln, in Finland EUR 330 mln, in Greece EUR 190 million, in the Netherlands EUR 187 mln and EUR 119 mln in Sweden.