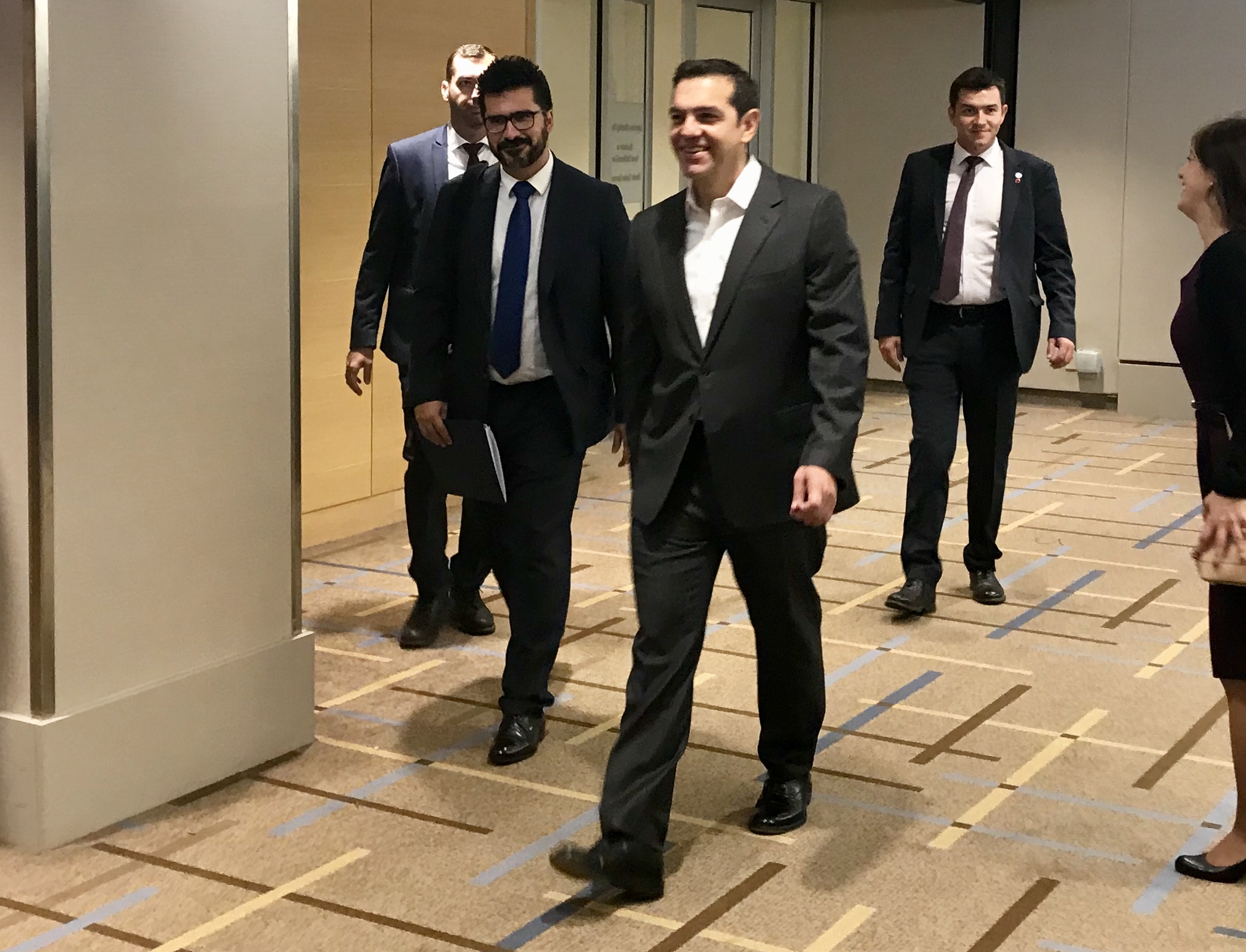 A rainy Chicago welcomed late Friday night the Greek prime minister, Alexis Tsipras, who is paying an official visit to the United States, at the invitation of US President Donald Trump.
Alexis Tsipras chose the capital city of Illinois, Chicago, to begin his visit to the U.S., as there is a strong greek community with rich business and political activity.
The Greek PM has put a lot of hope to the Greek diaspora, to give the boost the greek economy needs to "take off" and emerge from the eight-year crisis that plagues the country.
This, of course, is not an easy task as the greek communities are quite conservative and are not yet convinced that the "mother land" is worth the helping hand, in fear of losing their funds in a bottomless well that only creates debts, such as Greece.
During his 2015 visit to New York in the framework of the UN General Assembly, Alexis Tsipras had invited Greek-American businessmen in his speech at the Hellenic Initiative, but without much success.
But of course, at the time Greece had come out seriously injured by a deal and a third Memorandum, and was in a state of economic instability, while the result of the elections Tsipras had just won did not bid well for a good future for the coalition government.
Two years later, Greece seems to be overcoming the economic crisis, making a slow but steady return to the markets, while in less than a year it will come out of the supervision of the memorandums. Large investments have already been made in the country and economic conditions are favourable.
The decision of countries like China to invest in Greece may also lure Greek-American or American entrepreneurs in the same direction. Yesterday, Economy Minister Dimitris Papadimitriou had a meeting with U.S. Secretary of Trade Wilbur Ross, in which the American Secretary promised to assist personally to intensify efforts to up exports and attract investments.
Finally, Greece's geostrategic position and political stability make the country a pillar of stability and security in a region such as the Southeastern Mediterranean, the Middle East and North Africa, where instability dominates.
It is not accidental that the Greek foreign minister, Nikos Kotzias, just 24 hours before the meeting between Donald Trump Alexis Tsipras, will meet with US National Security Advisor "H.R." McMaster, where there will be an overall assessment of the agenda between the two countries on issues such as security, politics, defence and energy. This discussion will also determine the agenda of the meeting of the American President with the Greek Prime Minister./IBNA