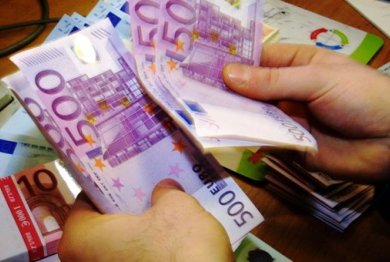 Athens, January 13, 2015/ Independent Balkan News Agency
By Lefteris Yallouros
Left-wing SYRIZA will not be able to meet funding needs by issuing treasury bills if it comes to power, the Greek Finance Ministry said in a statement Monday.
SYRIZA leader Alexis Tsipras argued last week that a SYRIZA-led government would negotiate a new deal for Greece with the country's lenders while covering any financing needs in the meantime through short – term T-bills.
Greece must meet a payment of 2.5 billion euros towards its bailout debt obligations in March – of which 1.4 billion euros is a loan repayment to the International Monetary Fund, 800 million euros will go toward interest payments and 79 million euros is to meet the maturity of a bond that was not restructured in the 2012 Private Sector Initiative (PSI).
In a rather unprecedented move (although this wasn't the first time a direct reply to SYRIZA was issued from the Finance Ministry), the Finance Ministry was quick to point out that Greece reached the 15-billion-euro treasury bill limit agreed with the troika in December.
"Greek banks will have difficulty in securing the necessary liquidity and buying T-bills if the country has not concluded the review of the current economic program or if it has not been granted an extension to complete it after February 28," the Μinistry said.
The main-opposition party took the announcement to be an interference in the election and said the ministry had no right to issue the announcement. "It is clear the Finance Ministry is operating as an annex to Prime Minister Antonis Samaras's office" a SYRIZA statement said.
The European Central Bank said last week that Greek banks' access to its funding beyond February would depend on Greece completing a final bailout review with the troika and reaching a deal on a follow-up plan with its lenders. Meanwhile, a spokesman for German Finance minister Wolfgang Schauble warned that elections in Greece were irrelevant to agreements signed with international lenders by the previous government and that those will have to be honored by the next one.