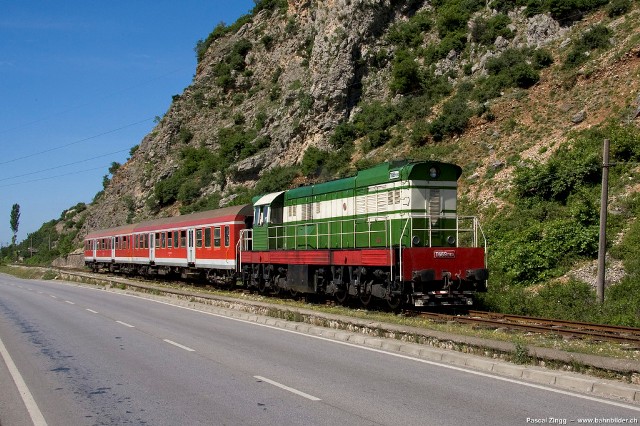 Tirana, 7 April 2016/Independent Balkan News Agency
The council of the Region of Epirus in Northern Greece has announced the tender for technical advice and study on the development of the construction of the railway network between this region and Albania.
Meanwhile, the funding for this preliminary process has been announced by the District and procurement has been announced.
There is still no interest expressed by Albanian railway on this project. However, between the two countries there is positive will in this aspect.
The prefecture of Ioannina said that the joint committee between Albania and Greece has approved this project in principle and concrete steps are expected to be taken for its realization.
According to Greek official sources, the company that will study the connection of the two railway networks between Greece and Albania, must collaborate with Albanian railways.
A few years ago there were discussions on a technical level in the framework of railway networks on connecting Pogradec and Korca, in the Albanian side, with the area of Kozan and with Thessalonica in the Greek side.
The construction of the railway line between Greece and Albania in the framework of the European Union projects in Western Balkan, would help not only in the improvement of the movement of vehicles and goods, but it will also encourage tourism.
Greece has an efficient railway transport.
Meanwhile, in Albania, this sector has degraded and is currently suffering a deep crisis and now it has almost been suspended.
From 1985, Albania used to be connected with the international railway network through the Shkoder-Hani i Hotit-Podgorica-Montenegro line. This line was damaged and put out of use during the 1997 unrest and was not functional until 2002. Although the connection with Montenegro was made again in 2002, today there are several damaged lines and out of use.
According to the data from Albanian Railways, in 1990 this sector had 2300 goods carriages and 114 passengers' carries over two decades old. Currently, there are very few remaining carriages.
A few months ago, the government granted a concessionary agreement for 35 years for the railway segments Fier-Ballsh and Fier-Vlora. This concession sparked strong debates between majority and opposition as one of the beneficiaries was the company of the socialist MP, Valentina Leskaj, whose party is in power. /ibna/