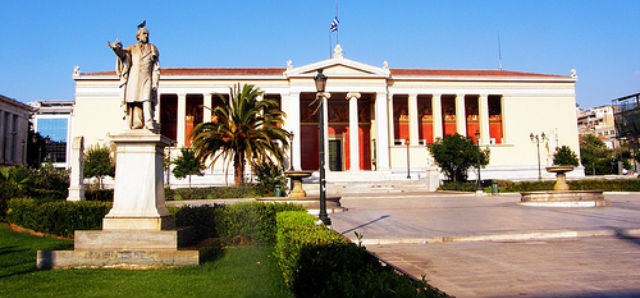 By Spiros Sideris – Athens
An emergency preliminary examination ordered the head of the Misdemeanors Prosecutor Elias Zagoraios, after a lawsuit filed by the dean of the University of Athens Theodoros Fortsakis, for the misdemeanor offense of the disruption of a University function.
Earlier, a clear position in favor of the rector of the National University of Athens Theodore Fortsakis, regarding the guarding of the Department by a private company, took the Education minister Andreas Loverdos, causing a controversy with the protesting SYRIZA MPs.
Speaking at the Cultural Affairs Committee of the House, Mr. Loverdos argued that the dean has the right to determine the conditions of entry and exit and noted "no one is entitled to say to the deanery that the site is "an unfenced vineyard", I go whenever I want, I leave whenever I want".
It is noted that three SYRIZA MPs, Apostolos Alexopoulos, Christos Mandas and Theano Fotiou- together with a group of students and administration employees – entered the Propylea to demand the lifting of checks of those entering the building, as decided by the new Rector authority. Then, the students proceeded with the occupation of the Propylea.