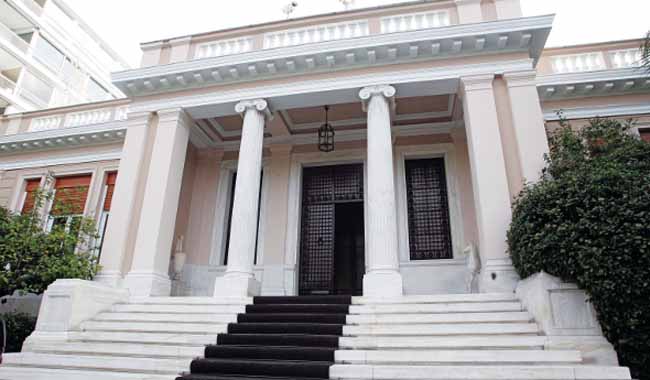 Athens, June 16, 2015/ Independent Balkan News Agency
By Zacharias Petrou
Greece's government rules out snap elections or a referendum, the government spokesman Gabriel Sakellaridis said Monday, one day after talks in Brussels between Greek ministers and the country's creditors collapsed.
Sakellaridis insisted that Greece will keep working towards a deal, but on its terms rather than accepting the pension cuts, VAT rises and tougher budget surplus targets its lenders demand.
Gabriel Sakellaridis also blamed Greece's creditors for the collapse in talks on Sunday, saying they didn't actually have a mandate to negotiate with them.
European Union officials blamed the collapse on Athens, saying it had failed to offer anything new to secure the funding it needs to repay 1.6 billion euros to the International Monetary Fund by the end of this month.
"While some progress was made, the talks did not succeed as there remains a significant gap," the commission said in a statement. The gap between the parties on fiscal measures needed is "in the order" of 2 billion euros annually, according to the commission.
Following what it called this "last attempt" at a solution, the EU's executive Commission said euro zone finance ministers would now tackle the issue when they meet on Thursday.
Greek Prime Minister Alexis Tsipras issued the following statement on Monday:
"One can only see political expediency behind the insistence of institutions for new cuts in pensions after five years of looting via the memoranda. The Greek government comes to negotiations with a plan and documented counter-proposals. 
We will patiently wait until institutions turn to realism. But, if some perceive our sincere desire for a solution as a weakness, they should ponder: We not only carry a long history of struggles.  We carry also the dignity of the Greek people and the hopes of the people of Europe. It is a matter of democracy. We have no right to bury European democracy at the place where it was born".
ECB
Attention also turns now to the European Central Bank board meeting on Wednesday which will decide on the continuation, or not, of Emergency Liquidity Assistance to Greek banks.
"While all actors have to go the extra mile, the ball lies firmly with the Greek government," ECB President Mario Draghi told the European Parliament's Committee on Economic and Monetary Affairs on Monday.
Draghi added that the ECB was doing all it could to facilitate negotiations with Greece, but that action had to be taken by "elected politicians, not by central bankers."