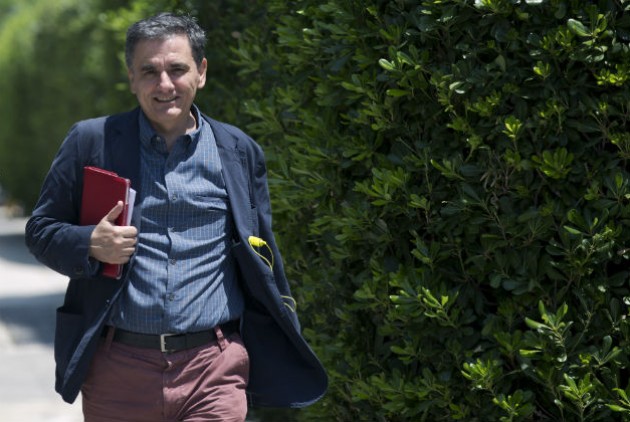 Athens, July 9, 2015/ Independent Balkan News Agency
By Zacharias Petrou
The Greek government submitted on Wednesday its formal request for a new aid package in an attempt to avoid exiting the eurozone.
Greece asked for a three-year programme, from the European Stability Mechanism (ESM). In return, Greece would commit to a comprehensive set of reforms and measures to be implemented in the areas of fiscal sustainability, financial stability, and long-term economic growth.
The total worth of the package has been estimated to be over EUR 51bn for the next three years.
Finance Minister Euclid Tsakalotos said in a letter to ESM that "tax reform related measures" and "pension related measures" would be implemented immediately. Tsakalotos, however, also underlined that "Greece welcomes an opportunity to explore potential measures to be taken so that its official sector related debt becomes both sustainable and viable over the long term".
The European Central Bank (ECB) was the first European institution to provide some sort of "vote of confidence" in the Greek government. The ECB left Greece's emergency liquidity support unchanged (at EUR 89bn). This means the plug was not pulled on the Greek banking system, giving the country time to reach a bailout deal with its EU partners by Sunday.
Berlin's finance ministry spokesman said there is no chance that Germany will consider any measures that could be considered as providing debt relief for Greece.
Speaking in the European Parliament earlier, Greek Prime Minister Alexis Tsipras said: "I have no secret plan for Grexit. I want a viable agreement, that's what I'm fighting for."
The premier said "we have now been given a mandate to re-double our efforts in order to get a socially-just and economically sustainable solution". Tsipras also stressed that his country needs an agreement with its neighbors that "shows there is light at the end of the tunnel" and brings credible and necessary reforms.
Tsipras also met with President Prokopis Pavlopoulos on Wednesday night and assured him that the government is attempting to reach a "viable" deal.