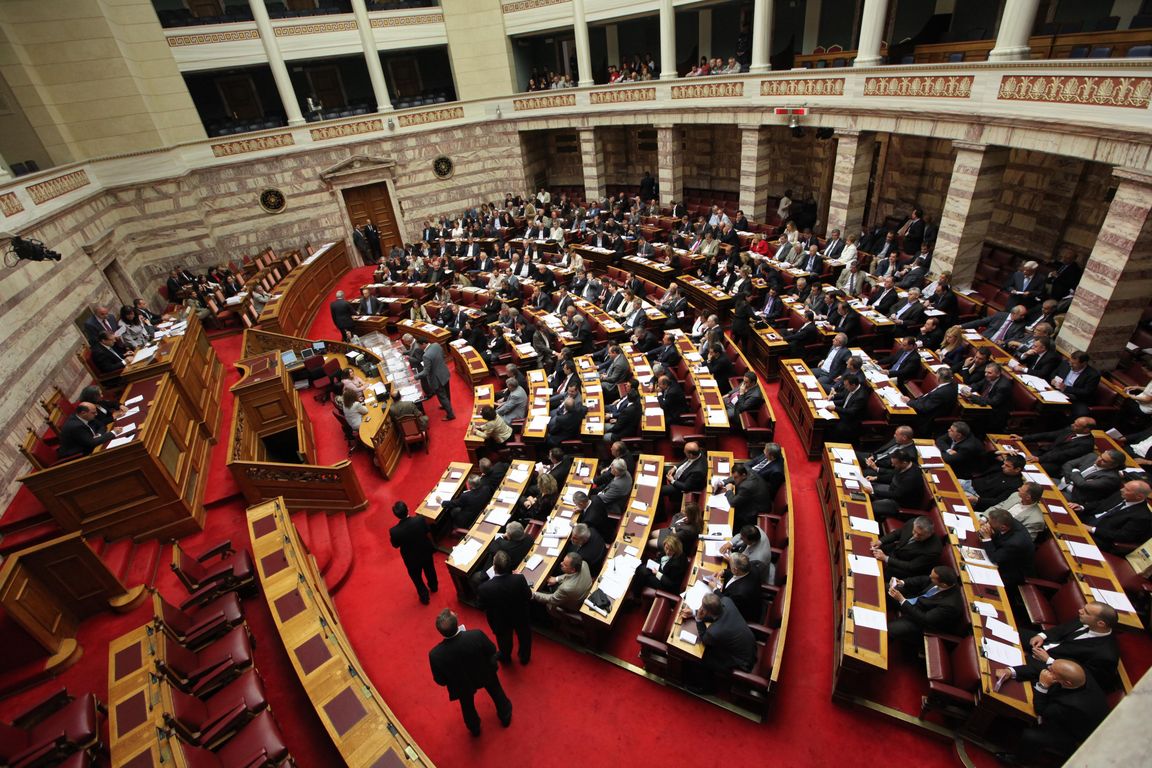 By Spiros Sideris – Athens
The Greek coaltion government has tabled its request for a vote of confidence, as announced by the chairman of the body, Evangelos Meimarakis.
The roll call vote will take place at midnight Friday to Saturday.
The voting will be preceded by a debate in Parliament, which will begin on Wednesday.
Prime Minister Antonis Samaras appeared optimistic about the course of the debate on the vote of confidence, during a chat with MPs in the Parliament's lounge, immediately after the completion of the blessing for the start of the new Session of the legislature.
Leaving the Parliament, Samaras estimated that it will be a good year for Greece, for stability, growth and the reduction of unemployment in the wake of the presentation of the draft budget of 2015.
To receive a vote of confidence, the government must have the absolute majority of the MPs present, who cannot be less than 120 in total.
Before the opening of the third Session of the legislature, there was a blessing performed by the Archbishop of Athens and All Greece Hieronymus.
The procedure for the vote of confidence to the government has brought in battle position the coalition parties, New Democracy and PASOK, on the one hand and the opposition SYRIZA on the other.
Both Antonis Samaras and Evangelos Venizelos are expected to present the government as a force that ensures the stability of the country, while Alexis Tsipras has already given the tone on how he will approach the issue, saying that the vote of confidence is given by the people.
The vote is not expected to hide any surprises, since the coalition government numbers 154 MPs, who are all expected to support it. What the government and main opposition hope for are numerical differentiations that will make an impression, at a time which is considered to be electoral period, with everyone's eyes turned to February 2015, when 180 MPs will be needed to elect a President of the Republic.