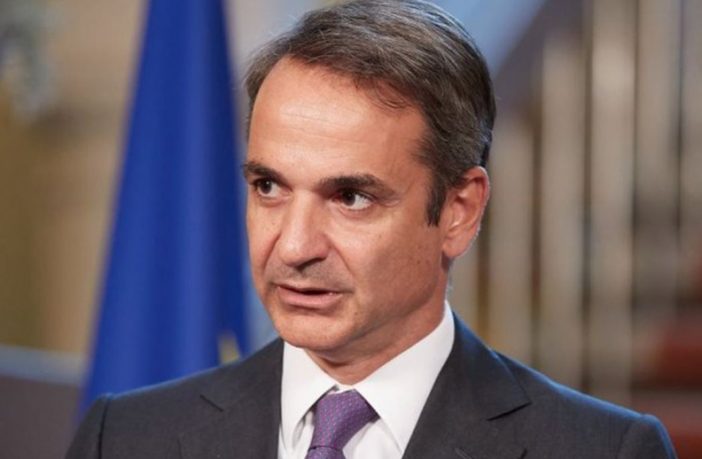 Greek Prime Minister Kyriakos Mitsotakis met today in his Parliamentary Office with the President of SYRIZA Alexis Tsipras, the Movement of Change leader Fofi Gennimata, the President of the Greek Solution Kyriakos Velopoulos, as well as with the DiEM25 leader Yanis Varoufakis.
According to a statement by the Prime Minister's Office, the meetings focused on briefing the political leaders on the results of Mitsotakis' visit to the United States.
Kyriakos Mitsotakis also had the opportunity to present the multilateral diplomatic initiatives already underway by the Government.
Twenty hours after his return from Washington, and for the second time in recent months, the Prime Minister proceeded to a move of inter-party consensus. His steady pursuit has been and still is for the major issues to be comprehended, especially those concerning our national affairs, the Communication notes.
In the same vein, he handed over to the party leaders the draft of the new electoral law. In this regard, he insisted on the emergence of the elements of proportionality and the simultaneous need to ensure governmentality and political stability.
The Prime Minister listened to the views of his interlocutors and reiterated his firm choice to discuss with the political forces any critical issues affecting the country.
The round of meetings with the leaders of the parliamentary parties will conclude on Monday with a meeting with the KKE Secretary General Dimitris Koutsoumpas.
For his part, President of SYRIZA Alexis Tsipras stated after the meeting that he had asked the Prime Minister to suspend the voting on the Greek-US Defense Cooperation, which Kyriakos Mitsotakis did not accept.
Fofi Gennimata reportedly agreed to bring the Greek-Turkish relations to The Hague, while disagreeing with the electoral law that the Government wants to change shortly.
Greek Solution President Kyriakos Velopoulos noted at the end of the meeting that he disagreed with the Hague appeal, while stating that he would be studying the electoral law and he would be providing a response in due time. /ibna