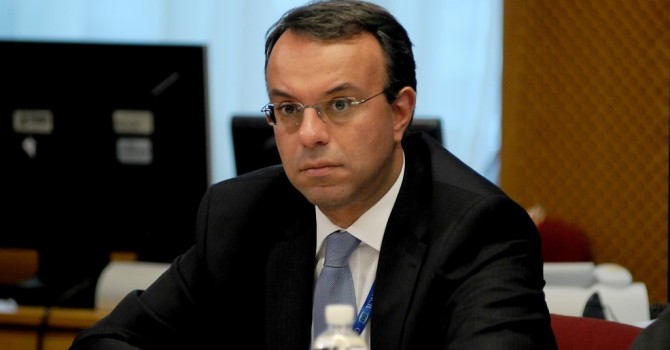 By Spiros Sideris – Athens
The primary surplus in the first 9 months of the year has exceeded the target by EUR 1 billion, according to provisional data on the implementation of the state budget.
The surplus amounted to EUR 2.5 billion (1.4% of GDP), from EUR 1.5 billion which was the target (0.8% of GDP), recording an excess of EUR 1 billion.
According to Deputy Minister of Finance, Christos Staikouras, preliminary figures of budget execution in the first three quarters, reaffirm the government estimate for the overreach of the primary surplus target of 1.5% of the GDP in 2014.
In detail, according to the budget execution data, the revenue recorded a shortfall of EUR 330 million against the target and reached EUR 33.9 billion, with tax refunds to be increased by EUR 300 million to EUR 2.6 billion. According to Staikouras, revenue shortfalls against the target are attributed to the transference of the first two installments of ENFIA, for July and August, to September.
On the expenditure front, the evidence suggests that continued 9M their restriction. Specifically, ordinary budget expenditures amounted to EUR 35.9 billion, Decreased by EUR 1.9 billion against the target.
The public investment program was increased by 32% year on year and stood at EUR 3.6 billion.