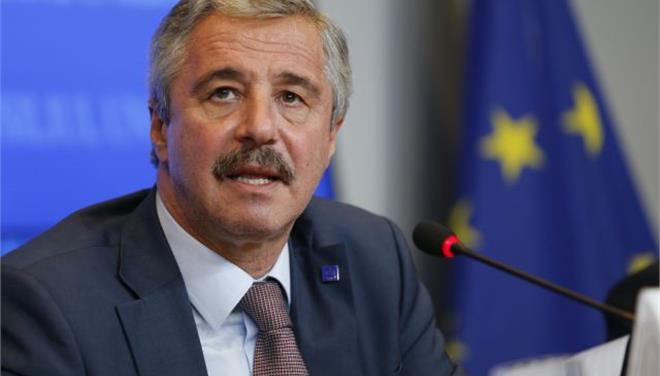 By Lefteris Yallouros – Athens
Greek Energy Minister Yannis Maniatis held talks with Greek LNG shipowners this week in order to enforce the country's energy safety and adequate supply.
In light of geopolitical developments and the possibility of winter gas shortages in Europe stemming from the Ukraine crisis, the Greek ministry of Energy has been preparing early for all possible scenarios.
Maniatis called on Greek shippers to contribute toward the safeguarding of the country's energy supply ahead of a possible crisis stemming from developments in the Russia – Ukraine dispute (over gas prices and unpaid debt for past deliveries), by making the most of their ability to quickly find spot loads on the international market.
The possibility of the involvement of Greek shipping in the carriage of compressed natural gas (CNG) in the broader market of the Southeastern Mediterranean was also discussed.
Furthermore, Greece is reportedly in talks over extra imports of liquefied natural gas from Algeria to avert possible shortages in case of a cut in Russian gas supplies. The issue of LNG bunkering was also discussed as well as opportunities in Southern Europe for the construction of FLNG terminals that could also supply the Greek islands.
Greece is one of the best prepared European Union nations for a possible disruption of Russian gas supplies in the winter, has met so-called EU gas stress tests and is ready for all scenarios, Energy Minister Yiannis Maniatis stated recently.
Amongst owners that met with Maniatis were G. Procopiou, N. Tsakos, S. Chatzigrigoris on behalf of Maran Gas (of the Angelicousis Group) and Th. Sallis on behalf of GasLog (of the Livanos Group).