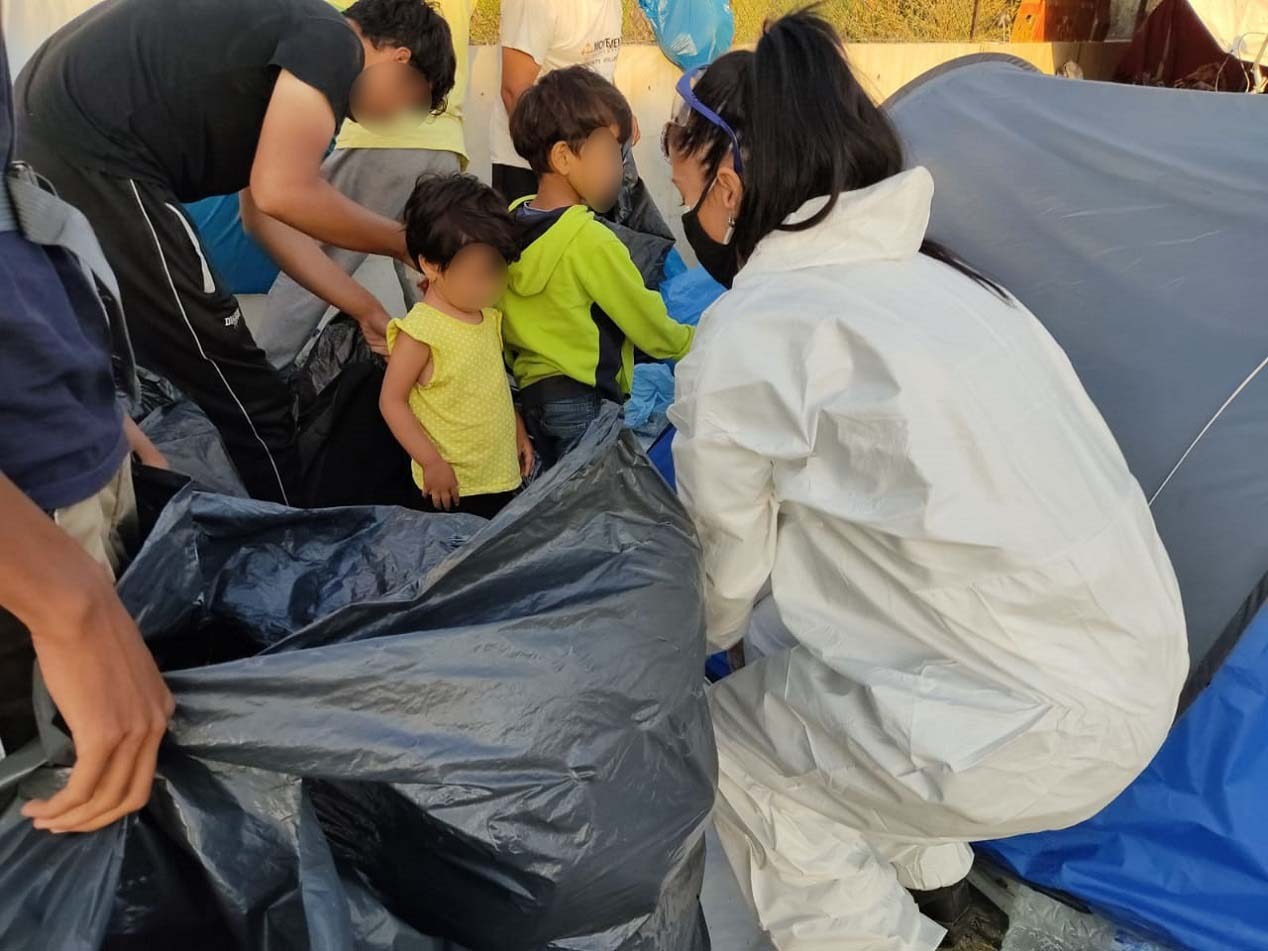 A Greek Police operation is being carried out in the Kara Tepe area of ​​Lesvos to transport immigrants and refugees to the new but makeshift structure with tents that has been created in the area.
Nine days after the Reception and Identification Center in Moria was completely destroyed by fire, only 1,400 refugees and migrants have moved to the new Kara Tepe structure, while more than 10,000 live in the countryside and makeshift camps they have set up.
The operation of the Greek Police is carried out from Thursday morning in an effort to transfer all the refugees and immigrants to the structure of Kara Tepe.
According to an announcement, 70 women police officers are also involved in the operation. It is an undertaking for the protection of public health and with a clear humanitarian content.
Four hundred and fifty people have already been transferred to Kara Tepe. Of these, 250 have entered the new structure after undergoing rapid medical tests for coronavirus and other tests. The remaining 200 are waiting their turn to take the checks. The flow to Kara Tepe continues, government sources say.
According to Public Television, at least 50 confirmed cases of coronavirus have so far been reported among the refugee population, which is being sent to the Kara Tepe camp since Thursday morning, as part of the police operation. The coronavirus cases are being sent to a specially shaped area.
During the operation, more protection measures have been taken against the coronavirus, given the coronavirus case recorded in a police officer of the riot police unit that was sent to Lesvos.
The operation is monitored by the Riot Police, which is ready to intervene if necessary/ibna